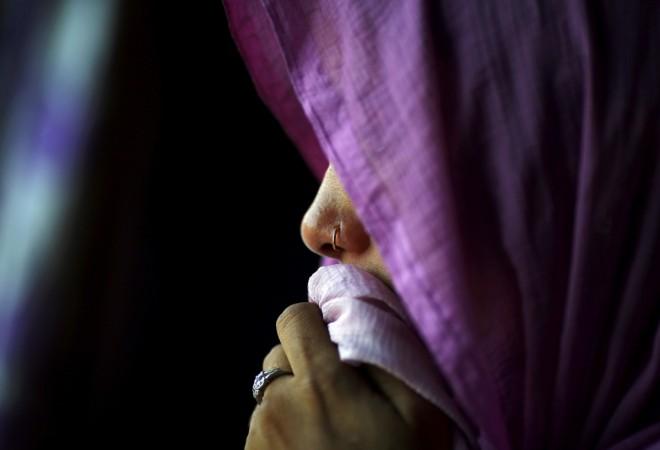 In a gut-wrenching incident that has been caught on camera, a woman was tied to a tree by her relatives in the Jhunjhunu district of Rajasthan on Friday, July 6, and flogged in public.
In the video, which has now gone viral, a woman and three children can be seen beating the victim with sticks, while a little boy cries and pleads with them to let his mother go. A girl is then seen beating her feet with a stick while the other two children pull her hair and drag her to a nearby tree.
International Business Times India, however, could not independently verify the authenticity of the video.
The police have now made three arrests in the case and Manish Agarwal, Jhunjhunu's superintendent of police, told Hindustan Times that the assault was over an issue of land dispute between two brothers – Dayaram Jat and Maniram Jat.
Maniram is said to have driven a tractor on a disputed land, which forced Dayaram's wife to protest. When she did, Maniram's wife and children assaulted Dayaram's wife and the whole incident was recorded on a mobile phone.
Dayaram is then said to have filed a case against Maniram and his family, after which the arrests were made. "Maniram and his family fled their home to evade arrest. On Monday evening, we tracked them down and arrested three of them. We are carrying out further investigation," HT quoted Agarwal as saying.
"We have got medical report of the woman. She has a fracture in her ankle," he added.
After the video went viral, Rajasthan State Women's Commission chairperson Suman Sharma has asked the district police for a report.
The incident comes after another woman was tied to a tree by her husband in the Bulandshahr district of Uttar Pradesh and flogged in public in March. The husband is said to have taken the step on the orders of the panchayat after he said that his wife had eloped with another man. The panchayat wanted to "teach a lesson to the woman," a police official had said.
The video, which has been circulated on social media channels and WhatsApp, was reportedly taken by one of the villagers. It shows the woman tied to a tree by her hands and being flogged by the husband. While a crowd can be seen at the spot, no one steps in to help and instead jeers at the woman.