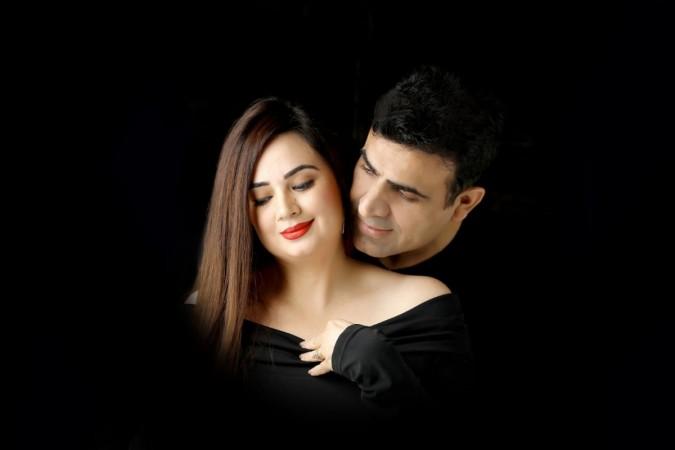 The glamour world is always blamed for break ups and divorce. People think its very difficult for celebrities to continue their marriage happily. But here are many such faces who prove this theory wrong. One such couple is actress Shalini Kapoor and Rohit Sagar.
Shalini, who is known for many popular television shows like 'Swaragini', 'Qabool Hai' and 'Prithvi Vallabh', is married to Naagin 2 actor Rohit for last 10 years.
The couple's PDA from the late night wedding anniversary celebration is getting viral. The couple was seen getting romantic and looking at those pictures, you cant take off ur eyes.
"We are completing 10 years of marriage on july 10 and that's what makes it unique. I think the secret to a happy married life is when you learn to smoothly switchover pedestals. Sometimes he would lead and sometimes me over day to do decisions as well as crucial ones. It's so amazing to walk hand in hand through thick and thin, summers and rains. God has been super kind and I can't thank Rohit enough for being such a supportive friend and partner. He made me a better human being over the period of time and I hope he feels the same for me," Shalini said in a statement.
"I'm extremely thankful to almighty for all these blissful years of our married life. I was honestly nervous when we got married because as I thought I am not cut out for one. Its shalini's honesty and spirit towards this institution which made it happen. It's woman who makes a good husband and a good home and I think am extremely lucky to have her," Rohit added.
Shalini is returning to bollywood with 'Dhadak' and she will be seen playing actress Janhvi Kapoor's mother.