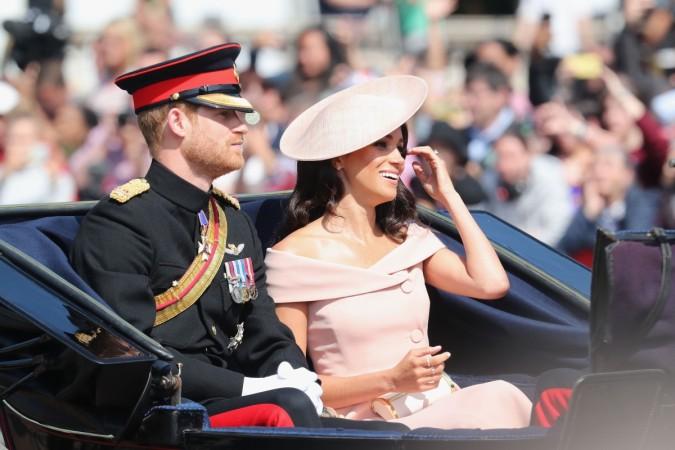 Royal couple Prince Harry and Meghan Markle never shied away from PDA as witnessed in all the events they attended together both pre and post wedding. But for a change, they maintained a considerable distance while attending the Young Leaders Awards with Queen Elizabeth.
The Duke and the Duchess of Sussex have always been seen quite close with their arms or hands always around each other even at royal events. During a garden party in the Buckingham Palace, Meghan had her hands on the back of the prince. Even at the Royal Ascot, the couple's arms were interlinked throughout the event. The closeness between the partners has been evident in a series of incidents as soon as they accepted their affair in public.
The distance between the much-in-love partners has left fans wondering about the reason that made them do so. The hands this time, during the Young Leaders Awards ceremony, were kept to themselves while they walked side by side following the Queen to the entrance. They entered the room, they stood, and they sat but they never touched each other during the event.
The ceremony was a lot more formal in nature compared to other occasions. The event was held to honour young people to acknowledge their leadership and service. VicthonourArbiter, a royal commentator, said that it was not like the other events that the newlyweds attended earlier. It would have been inappropriate to show the PDA at the public forum, he added. "There will, of course, be engagements in the future in which hand holding and affection is perfectly acceptable, but tonight, in the presence of the Queen, the couple showed the dignity and respect such an occasion affords," Arbiter told BAZAAR.com.
The duo has shown they're mature enough to decide where and when they need to be a lovey-dovey couple. Sometimes it's your body language and gesture that's more important to pay tribute and show respect. The presence of the Queen and the nature of occasion was enough a reason for the couple to maintain proper distance.
Fans will surely be proud of them for being so modest in their latest public appearance!!!