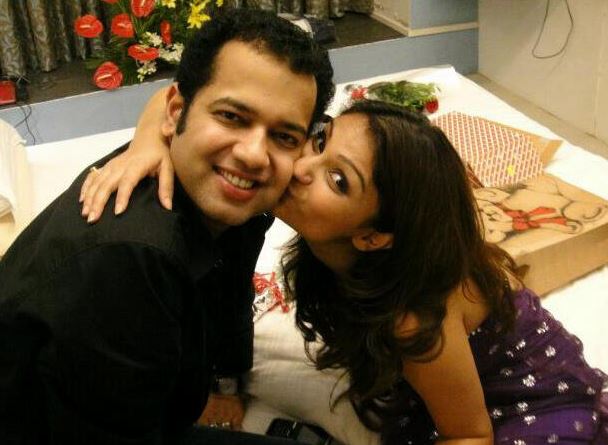 Rahul Mahajan and Dimpy Ganguly, who were last seen in "Bigg Boss 8", will soon separate legally. Rahul and Dimpy, who got married on a reality show in 2010, had filed for a divorce on mutual grounds last May.
The divorce will now be finalised after a wait of 10 months. The final hearing will take place on 26 February, after which they will be separated legally, according to BollywoodLife.com.
Rahul and Dimpy are waiting for the court to finalise their divorce so that they can move ahead in life.
The couple had requested for immediate legal separation as Dimpy wanted to move abroad, but Judge IM Bohari dismissed their request and put the duo on counseling period for six months.
The duo later appeared on the reality show "Bigg Boss 8" and their close friends and family members believed that the estranged couple might reconcile. But Rahul and Dimpy claimed that they are just friends.
During the show, the co-contestants revealed that Dimpy is dating a Dubai based businessman and that is why she wanted to move to abroad to stay with him.
Rumours of Rahul dating someone surfaced online during the reality show, but the two refuted the reports.
Rahul and Dimpy's married life has been in limelight ever since they tied the knot on a reality show "Rahul Dulhaniya Le Jayega".
Four months after their marriage, Dimpy accused Rahul of domestic violence and moved in with her parents. However, Rahul apologised and she moved back with him.
This is Rahul's second marriage. He first tied the knot with his childhood sweetheart Shweta Singh in 2006. But Shweta also complained of domestic violence and the couple parted ways in 2008.