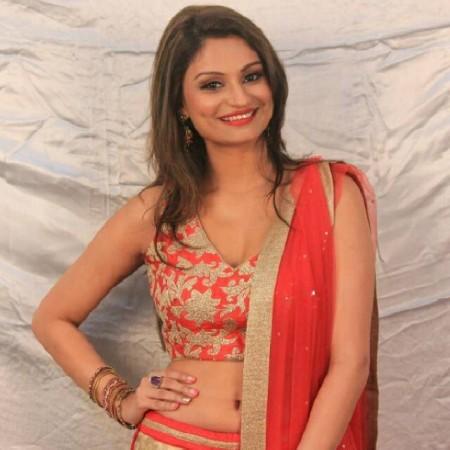 "Bigg Boss 8" contestant Karishma Tanna recently revealed Dimpy Ganguly Mahajan's boyfriend in front of housemates Pritam Singh and Ali Quli Mirza.
Dimpy, who is currently inside "Bigg Boss" house with her estranged husband Rahul Mahajan, has reportedly been dating a Dubai based businessman.
Reports of Dimpy dating the Dubai based businessman have been doing the rounds from more than a year now, but housemates came to know about it only when Karishma told them.
Karishma, while discussing about Rahul, Dimpy and her equation with Pritam and Ali, revealed that the model-turned-actress has a boyfriend in Dubai, who is very possessive about her.
Dimpy and Rahul have been staying separately from more than a year now. Dimpy and Rahul got married in 2010 on a reality show, but four years after their marriage, they filed for divorce.
And the reason behind their divorce is said to be Dimpy's boyfriend. The Dubai based businessman owns an event management company, according to The Times of India.
Apparently, Dimpy knew her alleged boyfriend before getting married to the former pilot and she even moved to Dubai last year to stay with her boyfriend.
"It seems Dimpy knew her current boyfriend even before her marriage to Rahul. She eventually realised that she has fallen out of love with her husband. Even Rahul is aware of the relationship. The two have been staying separately for almost a year now. Dimpy relocated to Dubai around six months back. Though they participated in a couple dance reality show last year, it was all hogwash," a friend of the couple told TOI last year.