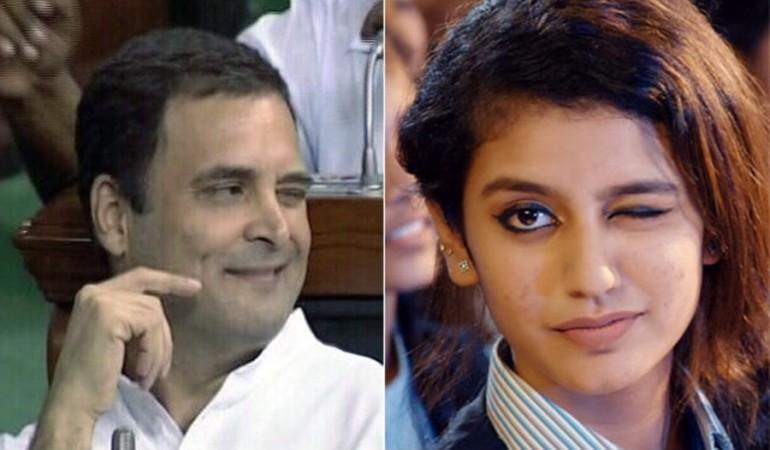 Love him or hate him, you just can't ignore Rahul Gandhi. After being treated as the resident stand-up comedian in the Parliament, the Congress chief shook the nation and the world with a meme-worthy moment; hugging Prime Minister Narendra Modi.
The Indian Parliament is known for a lot of things right from arguments and fights to walk-outs. But when Congress chief Rahul Gandhi hugged Modi on Friday, everyone took notice. And as usual, the internet couldn't help but immortalise the moment through the goldmine that is Twitter.
From a viral image, the hug has now gone on to be a part of the popular lore, with several others joining in. Amul's latest post is everything one would expect from the company - simple, childish yet poignant.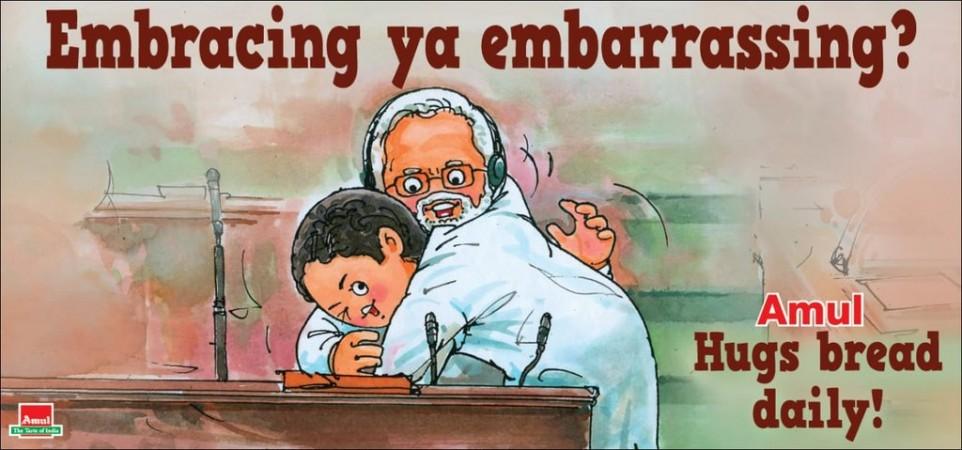 While Twitter exploded after the hug, Rahul's wink added to the fun. And when it comes to winking, who can forget actress Priya Prakash Varrier and her wink. The actress' famous wink once again surfaced online, and Twitter clearly had a ball comparing the two. The actress then responded, calling the moment "a sweet gesture," in an interview with ANI.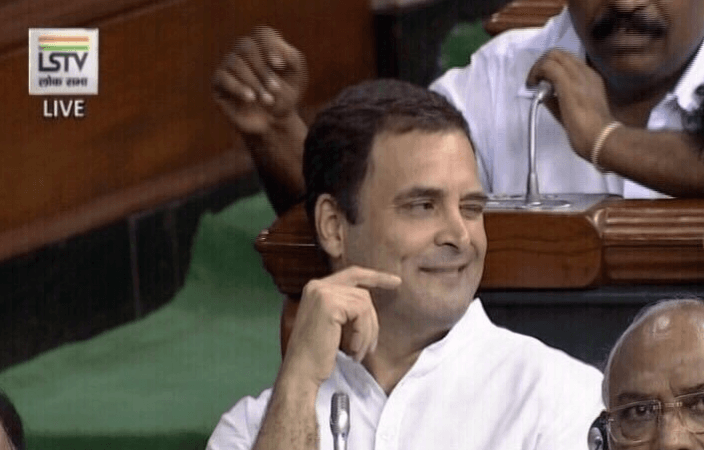 While a majority of social media users seemed to enjoy the moment, several were disappointed at the theatrics. There is now a national debate on whether Gandhi's gesture was "parliamentary." So while the "jaadu ki jhappi" has left some amused, others don't seem to be impressed. Either way, it is a moment that will no doubt spawn more memes over the coming days.
While the debate on the legality of the hug is set to last for a very long time, it's good to know that our politicians can also spread some love.
https://data1.ibtimes.co.in/en/full/693834/rahul-hugs-modi-no-confidence-motion.jpg