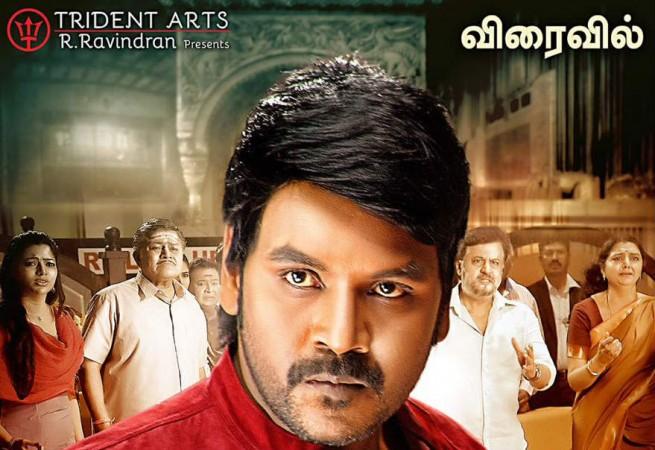 Raghava Lawrence has received a lot of praise after he donated a large sum to the flood-hit Kerala. Many have appreciated his gesture, comparing it with other stars of South India who have paid lesser the amount than him.
But the humble filmmaker and actor has responded to the criticism, saying that the film industry veterans have helped him reach a position where he is able to give donations. He named Sri Raghavendra Swamy and credited stars, producers and filmmakers who helped him shape his career. Below, find his complete post:
Hi Friends and Fans..! for my previous post you all are wishing and praising me that I have donated 1 Cr to Kerala.. all this praise goes to them who have supported me and helped me to grow up when I was zero..
These are the wonderful people in my life
Raghavendra swamy
Amma
Maama
Super Subbarayan master
Super Star Rajinikanth sir
K Balachander sir
Director Saran sir
Ajith Kumar sir
Vijay sir
T Rajendra sir
Vijaykanth sir
R.B Chowdry sir
Director SS Chandra sir
Prabhudeva master
Shiva Shankar master
Dancers union..
From Telugu industry
Chiranjeevi sir
Nagarjuna sir
Balakrishna sir
Pavan Kalyan sir
Mahesh Babu sir
NTR sir
Prabas sir
Ali sir
Uppalapati Narayana Rao sir
DVD Prasad sir
Director T. S. B. K. Moulee sir..
From Kannada industry
Shiva Rajkumar sir
Director Sai Prakash sir..
they are the reason why I am able to help now.
I want to thank each and everyone at this moment and
I specially wholeheartedly thank all my "Fans and all my Press and Media Friends".. lifelong I need all your blessings to do more service without any expectations.
Raghava Lawrence recently announced that he will be donating Rs 1 crore for the Kerala Chief Minister's Distress Relief Fund. He will be meeting Pinarayi Vijayan on Saturday, August 25.