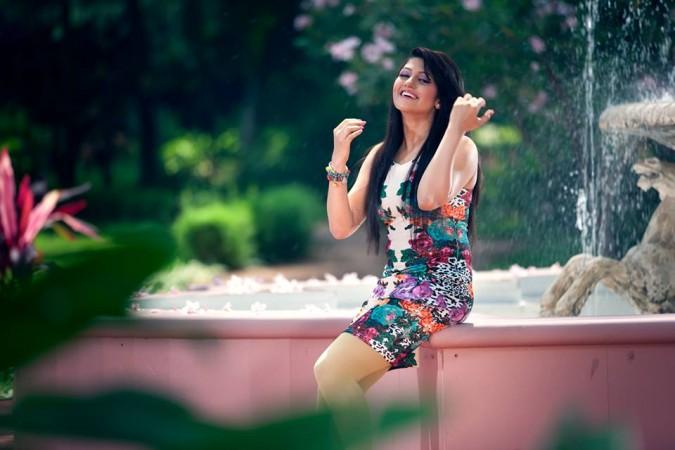 Radhika Kumaraswamy is getting ready to make her comeback to films with a bang. The actress, who has not been actively working post her motherhood, will be seen in a couple of movies.
Rajendra Ponnappa
The actress, who is the wife of JD(S) president HD Kumarswamy, has teamed up with Ravichandran for Rajendra Ponnappa. This is her third movie with the Crazy Star after Hatavadi and Odahuttidavalu. It has been making for over a year now and it is expected to hit the screens later.
Ravichandran himself is funding the movie, which also has Apoorva.
Kumaraswamy's Controversies in Films
Kontract
The biggest movie among all the movies that she has signed is multilingual film Kontract. Renowned Telugu filmmaker JD Chakravarthy is helming the project, which has Arjun Sarja in the lead. It is being simultaneously made in Kannada, Telugu and Tamil (Iruvar Oppanthami is the name of Tamil version).
Bhairadevi
After Lucky and Sweety Nanna Jodi, Radhika Kumaraswamy is producing her third movie in the form of Bhairadevi. She has paired up budding actor Skanda Ashok. Ramesh Aravind is also part of the flick, which will also have newcomers playing important roles.
Below: See her Latest Photos
Apart from these movies, Radhika Kumaraswamy will be teaming up with Shivaraj Kumar for a movie to be directed by Sai Prakash. Also, the actress has plans to produce a few movies.
"I have several dream projects on my mind that I want to make into reality. It is just that I do not wish to announce them suddenly, and if some plans do not go well, my fans and well-wishers will be left disappointed. So, I prefer giving them a big surprise. In fact, I will soon announce something spectacular. Let it be a surprise for now," she is quoted as saying by an earlier report on Deccan Chronicle.
In her successful career, she worked with many stars, including Ravichandran and Upendra, before marrying politician and former chief minister of Karnataka HD Kumaraswamy in a low-profile wedding. Post marriage and after being blessed with baby girl Shamika in 2010, she stayed away from the limelight and returned to the industry as a producer with Lucky in 2013.
After tasting success as a producer in her first movie, Radhika Kumaraswamy made a comeback to acting with Sweety Nanna Jodi and subsequently worked with Chiranjeevi Sarja in Rudra Tandava.