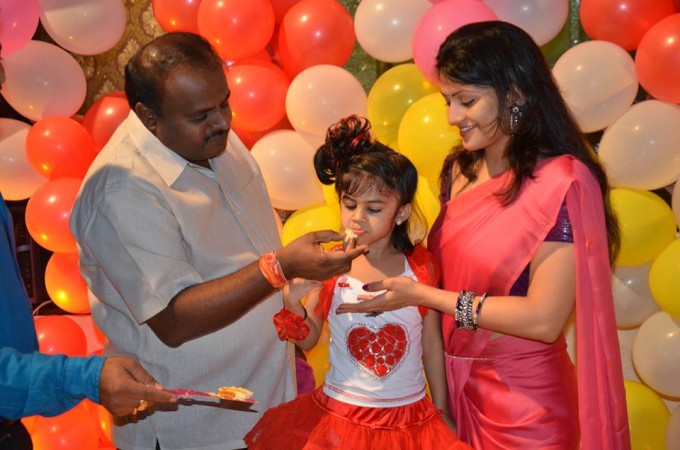 Radhika Kumaraswamy has come out to clarify the rumours, which claimed that she had tied the knot for the second time with a Mangaluru-based businessman. The actress has denied the reports and said that she will take legal action against those behind the rumours.
A few photos of Radhika Kumaraswamy with a businessman named Vivek Rai had hit the social media, following which the rumours of her second marriage surfaced. Speaking to the media, the actress said, "There is no truth in the reports and Vivek is my brother's friend. The pictures were taken in Kemmangundi (Chikkamagaluru district) a year ago,"
"I wanted to venture into a business related to agriculture and we were on a fact-finding trip where the pictures were taken. Many of my fans had also posed me for the photos, but some miscreants selectively picked the snaps and have intentionally posted my pictures with Vivek to tarnish my good reputation," Radhika adds.
She also says that Vivek is a family friend and this issue has hurt her badly. The 29-year old added that she is still residing in Bengaluru and has not shifted to Mangaluru. Radhika Kumaraswamy warned that she will take legal action those spreading the rumour.
Of late, there were reports in tabloids that Radhika's relationship with former chief minister Kumaraswamy had ended and she had shifted to her home town Mangaluru. The couple had secretly married in 2006 and have a daughter named Shamika.
On her comeback to films, Radhika Kumaraswamy has said that she has not bid goodbye to acting and looking for good scripts to come her way.