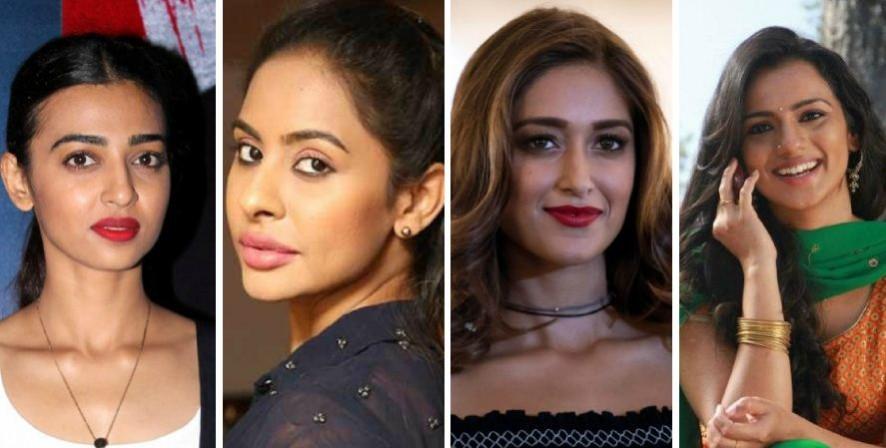 Casting couch debate gains momentum in India
Radhika Apte has often admitted that casting couch exists in the film industry
Actress Sri Reddy recently made allegations against famous names in Tollywood
Casting couch has allegedly existed in film industry for decades. But victims never dared to speak about it as it might end their career and over fears of being ignored by the public.
The debate on casting couch in India has finally started gaining some momentum after a few actresses have come out against sexual harassment at workplaces.
Here, we list top six casting couch stories narrated by actresses in the recent years in Bollywood as well as the South Indian film industry.
Shruthi Hariharan

Speaking at the India Today South Conclave on sexism in cinema – Time to End Patriarchy, Shruthi Hariharan, who was one of the panellists, opened up about a shocking incident when a leading producer in Tamil film industry asked her for a sexual favour.
She claimed, "This was 4 years after my first experience. One of the leading producers in Tamil Cinema bought the rights to my Kannada film and offered me the same role in the Tamil remake. He said, and I'm quoting him verbatim, "we are five producers and we will exchange you however we want." I retorted by saying that I carry a slipper with me in my hand."
Sri Reddy
Budding Telugu actress has created a sensation in South Indian film industry by making allegations on leading names. The actress has dragged a few big names that include leading Telugu film producer Suresh Babu's son Abhiram Daggubati. She alleged that he sexually exploited her.
Radhika Apte
Time and again, Radhika Apte has spoken about the casting couch issue. She has claimed, "Once I got a call and they said they're doing this film in Bollywood and 'I want you to have a meeting with them. But would you be okay sleeping with that person?' And I laughed. I said you're so funny, you're very funny and I said no I'm not. Ask him to go to hell."
Recently, the actress had revealed another incident where a South actor tickled her feet without her consent on the first day on the sets of a film.
Swara Bhaskar

Swara Bhaskar had claimed that a director made sexual advances at her during an outdoor shooting. He used to stalk her during the shooting time and used to invite her for meetings in the night.
She confessed, "I was asked to go to his hotel room on the pretext of discussing the scene and would find him drinking. During the first week itself, he started talking about love and sex and one night, arrived in my room, drunk, and asked to be hugged. It was scary!"
Ileana
Ileana is not a victim, but has heard a story from a close quarter. The actress recalled an incident when she was working in South Indian movies and revealed that a big producer was pestering a junior artist, asking for sexual favors.
In fact, the victim sought Ileana's help. "I told the junior artiste that she has to decide for herself. It is her decision and that nobody could force it on her. Many people have done it and it's up to her whether she wants to go ahead and do it or not."
TV actress Sulagna Chatterjee
Sulagna Chatterjee took to her Instagram to post a screenshot of her WhatsApp chat with someone who said the director demanded her to compromise if she wanted to be a part of the project.
"I just posted it casually and don't want any publicity out of it. As far as the incident is concerned, I had exchanged numbers with this guy for some work, but I did not remember him. He just suddenly dropped a message, and this was for an advertisement opposite a Bollywood A-lister. Of course was my first reaction was happiness, and then he explained that the shoot will last for one day. I was thinking he would ask me to come for a look test, but he texted about 'a compromise'. The rest is in the screenshot. He went on to ask if I ever did 'compro-projects' and I said no, and said there is no point in asking me," Sulagna told InUth.