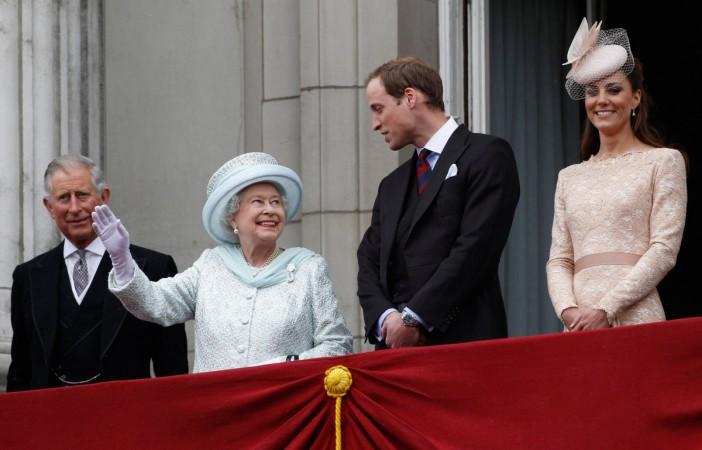 Meghan Markle and Prince Harry's historic royal wedding was the first for a lot of things as far as weddings in the British royalty go. But if you thought that's how spectacular things could get in the royal family, think again. Because the British royal family is preparing to for its first ever gay wedding in their regal history.
Daily Mail reports that Lord Ivar Mountbatten is all set to say "I do" and marry his partner James Coyle in a private ceremony later this summer.
But who is Lord Ivar Mountbatten?
The royal family member is the cousin of Queen Elizabeth II. He is the son of the 3rd Marquess of Milford Haven. Mountbatten made a jaw-dropping revelation two years ago when he confessed that he was struggling with his sexuality through his 16-year-long marriage with his wife Penny.
Through the long relationship with Penny, he fathered three children – Ella, 22, Alix, 20, and Luli, 15 – who will be a part of the upcoming wedding.
What makes it even more special is that the royal will be given away by his ex-wife Penny. The royal family member came out of the closet in 2016.
While he did not want to go through the wedding process again given that he had been married and fathered children, Ivar told Daily Mail that he was marrying again for the sake of his partner.
"Because I've been there, done that, and have my wonderful children, [I] really wanted to do it for James," he told the publication. James hasn't had the stable life I have," he continued.
Turning to his husband-to-be, he added, "I want to be able to give you that."
Speaking of the wedding, Ivar revealed, "It's a very modern marriage. There was no proposal, just an acceptance of this great love. The ceremony itself will be very small. It's really just for the girls and close family and friends."
Will the Queen or Prince William-Kate Middleton, Meghan Markle-Prince Harry attend?
Not much has been revealed about the guest list. However, Ivar has confirmed that his relative and close friend Prince Edward, the Queen's third son, will not make it to the wedding. But he added that Edward and his wife Sophie "adore James."
"All my good friends have accepted James. I basically told everyone, 'I've found somebody — it's a bloke.' They just started laughing. Then they met James and one particular mate said, 'If I was gay, I'd certainly go for him,' " he shared.