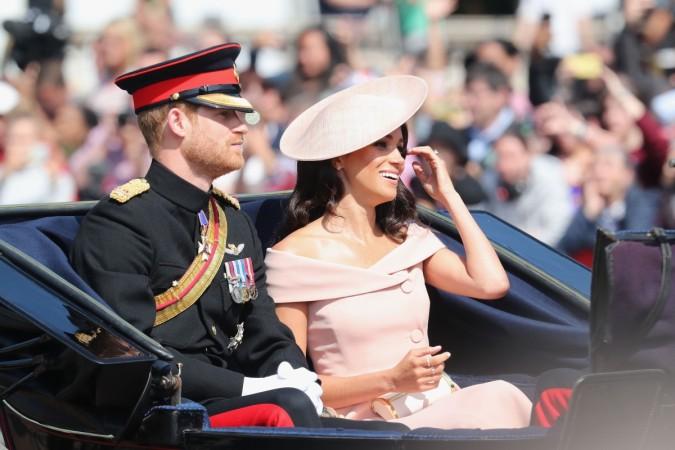 Soon after the royal wedding concluded, speculations about Meghan Markle's pregnancy made the headlines. While the royal couple was open about wanting a family soon after the wedding, experts think otherwise. They have been hinted that it will be long before the couple conceives.
Royal expert James Brookes revealed that there is a possibility of the Duke and Duchess of Sussex wanting to "wait" until they finish their autumn tour of Australia, New Zealand, Fiji and Tonga "before they seriously think about having children". The tour is set to kickstart in August.
"Both of them, particularly Harry, will be well aware of the Royal responsibilities they have in their new roles and now the tour has been confirmed and is being planned, they will want to ensure it goes ahead. They'll no doubt be looking forward to it," Brookes was quoted as saying by Express UK.
However, with the Zika virus currently plaguing Tonga and Fiji, health officials have advised visitors to wait "at least six months" before trying to conceive. Which means the newly married royal couple could have to wait until their first wedding anniversary to start a family.
"In terms of the Fiji and Tonga situation, that will be a 'wait-and-see' scenario. The Palace will be closely monitoring the situation and, should any outbreaks or epidemics develop, then it could be a case of cutting the visit short. While reasonable protections can be taken though, I can't see the couple cancelling that part of the tour," he told the UK publication.
"Where it could cause a few issues is with any planned pregnancy; health authorities suggest couples wait at least six months after getting back from the areas before trying to conceive, but this seems like a realistic timescale for the couple," he added.
"By that time, they'll have been married for almost a year, will have settled into their Royal roles as a pair, and can begin to start thinking about a family," he further explained.
While we have to wait and see when the Prince or Princess of Sussex will arrive, royal fans were excited to see the Queen and Meghan Markle bond sans Prince Harry. Her royal highness also reportedly gifted a cute little pair of pearl earrings to the former actress to wear during their first outing together.