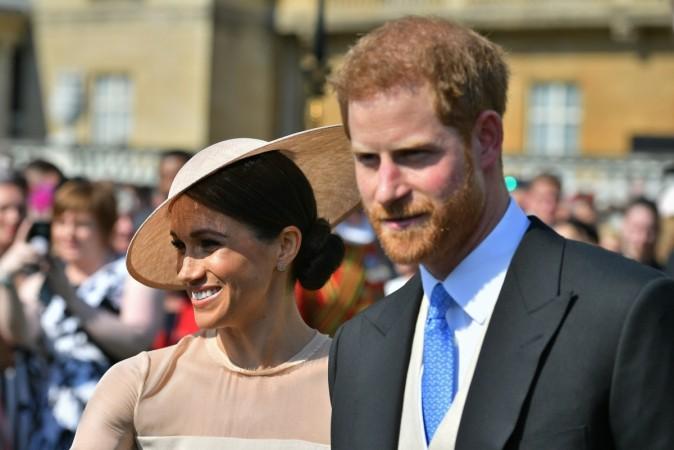 It hasn't even been a month Meghan Markle and Prince Harry tied the knot in the Windsor Castle, and a semi-reliable gossip site has claimed that Meghan Markle is pregnant. After Kate Middleton and Prince William welcomed their third born, Prince Louis, in April this year, could Meghan follow in the Duchess of Cambridge's steps? We highly doubt it happening.
According to National Enquirer, the Duke and Duchess of Sussex are preparing themselves to welcome twins. The cover of their latest issue of the dubious magazine features a headline that screams "Meghan & Harry Having Twins!" with an arrow pointing out her protruding tummy.
The cover further adds that the former Suits actress and the royal prince have been secretly visiting a fertility clinic. The tabloid's cover also adds, "Who the newlyweds told first! Why the Queen is horrified!"
Open the magazine and you'll find that the newly married couple are "already telling pals that she's pregnant - with twins," hinting to confirm their claims. But why hasn't the media heard about it yet? "They won't announce for some time, or until the end of the first trimester, as is the American custom," the publication writes.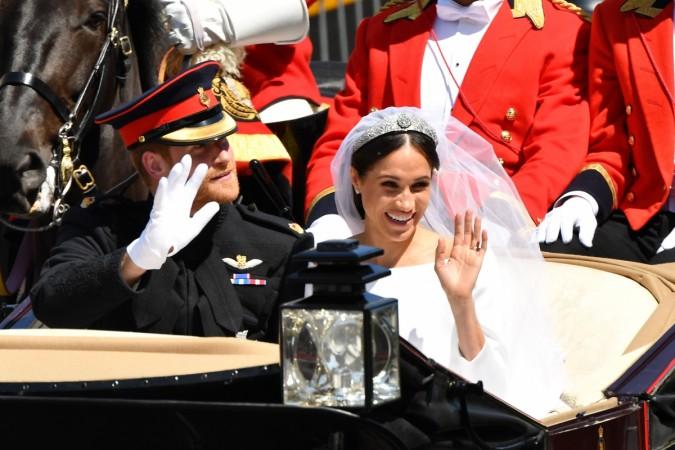 A royal insider at the Kensington Palace apparently told the outlet that Markle had been "secretly [visiting] fertility docs months before" the royal wedding took place. She also met a nutritionist and put Prince Harry on "cleansing supplements and vitamins" to make sure a baby was conceived when the couple had unprotected sex.
As ridiculous as this sounds, it is highly possible that the story is not true. For starters, The Hollywood Gossip busted Meghan's protruding tummy photo by revealing that the photo was taken in 2014.
While the claim could not be true, it will come as no shock if Meghan and Harry announce a royal baby is on the way by the end of this year or sometime next year.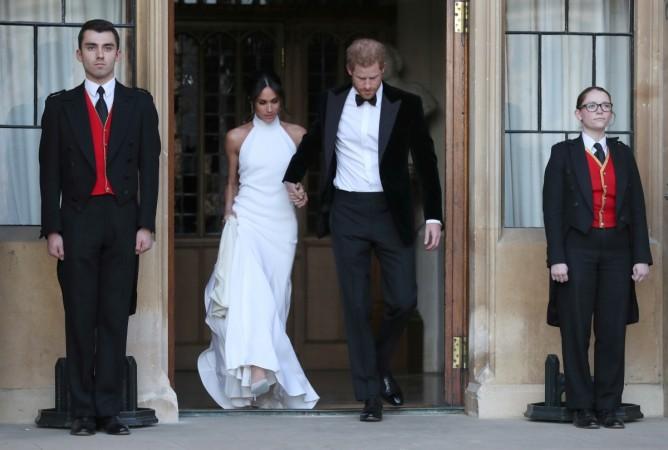 "My sources are saying that Prince Harry, particularly, is very keen to start a family, pretty soon after the royal wedding," Royal expert Katie Nicholl, author of Harry: Life, Loss, and Love, told Entertainment Tonight. "He's made no secret about wanting children."
Even Markle is said to want children soon. Markle's then-agent Gina Nelthorpe-Cowne recalled conversation with the former actress in the documentary, Harry and Meghan: A Love Story and said, "She said to me, 'I would absolutely love to have children, and I can't wait to be a mother,'" Nelthorpe-Cowne said. Prince Harry is also keen on starting a family soon."
As of now, the only baby royal fans could look forward to is Middleton sister, Pippa. Although the family hasn't confirmed, she was recently spotted flaunting her growing baby bump.