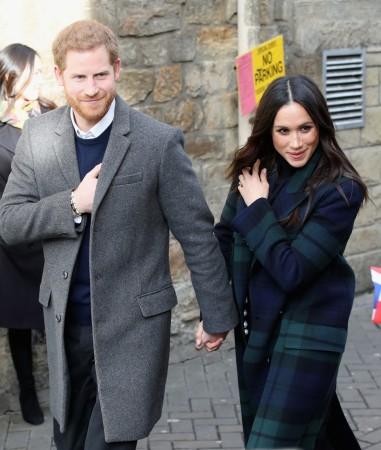 In less than a month, Prince Harry and Meghan Markle will be husband and wife. Soon, fans will begin expecting the royal couple to drop the pregnancy news. Although the couple want a family, they have chosen to keep their plans of starting a family private. However, Princess Diana's close associate Paul Burrell shares that fans could expect the pregnancy news to drop by Christmas.
"I predict Meghan will be pregnant before Christmas," the former royal butler told Daily Star and added, "As children, he [Harry] and William both said they would have large families. I bet William will have four." He further hoped, "Harry is the royal redhead. I hope they have redheaded babies."
He was also hopeful that the couple's marriage will last much longer than Prince Charles and Princess Diana's. He felt that Harry and Meghan's desire to help improve lives around the world will be the key to their successful marriage.
While he had all hopes that Meghan will stand out in the royal family, he had a piece of advice for the soon-to-be royal. He said that Meghan should make her own set of friends in the UK.
"I'm sure her friends will be Prince Harry's friends at first but that will change," he said. "She needs to find her own pals. She just needs to have people around her she can trust."
It appears that Meghan has been a step ahead of Paul's advice. The former Suits actress relocated to UK and has become good friends with Victoria Beckham. The former Spice Girl has been helping Markle with some royal fashion advice, Vanity Fair reported in February.
"They get along well and have been in touch recently. Meghan really likes Victoria's style and was keen to pick her brains about pulling together a working wardrobe. She loves Victoria's elegant but smart dresses, so expect her to wear one very soon," a friend of Beckham told Vanity Fair.
Meghan Markle will be proclaimed a royal when she vows to spend her life with Prince Harry on May 19.