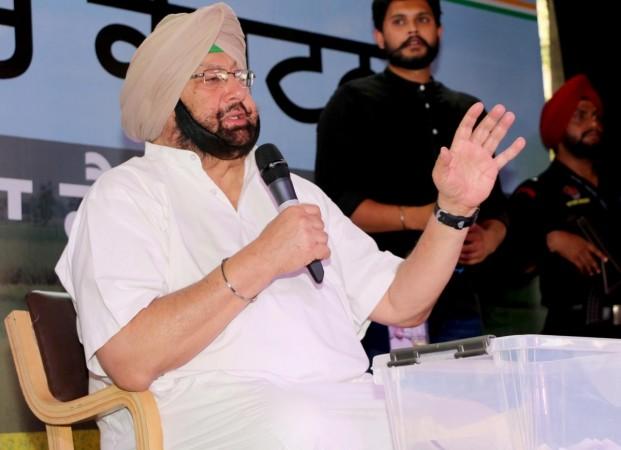 At a time when consumption of drugs is rampant in Punjab and the habit is nowhere near to loosening its stranglehold on the people of the state despite the best efforts of the state government, Punjab Chief Minister Capt Amarinder Singh has ordered mandatory drugs tests for all state government employees, including policemen, at every stage of their service.
Amarinder gave directions to the chief secretary to work out the process needed to put in place for the test and issue the necessary notification.
According to a government spokesperson, the chief minister has ordered that drugs tests will be carried out during recruitment and promotions as well as an annual medical examination of a certain section of employees.
There are around 3.5 lakh government employees in Punjab and at the moment drugs tests are only mandatory for recruitment of constables and sub-inspectors in the police force. Recently, a drug test was made mandatory for people applying for a weapon licence.
The test for police recruits checks the use of morphine (opium-based drugs), amphetamine (performance-enhancing drugs), cannabis (marijuana), benzodiazepine (sleeping pills), propoxyphene (painkillers) and other drugs.
The order came on the day when Capt Amarinder Singh forwarded a recommendation to the Centre seeking a death penalty for first-time drug smugglers under the Narcotic Drugs and Psychotropic Substances (NDPS) Act.
The order for a mandatory drug test for government employees didn't go down well with people and many took to social media questioning why the test was not mandatory for legislators and ministers.
Punjab Rural Development and Panchayats Minister Tripat Rajinder Singh Bajwa, who had said that the test should be mandatory for all police officers in the state, said he would go for a dope test after the chief minister made the announcement.
"I want to set a precedent by getting a dope test done. I don't want it to be made compulsory but politicians are morally obliged to get a dope test done," said Bajwa.