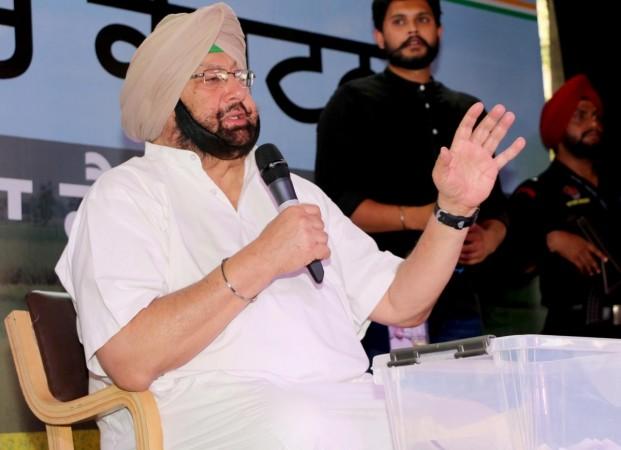 In order to tackle the rampant drug menace in Punjab, Chief Minister Amarinder Singh called for the death penalty to drug peddlers on Monday, July 2.
He said that drugs are destroying the younger generation and it is the need of the hour to curb the growing menace in the state. The Punjab cabinet has written the recommendation to the Centre seeking the same.
"We have decided to recommend the death penalty for drug peddling and smuggling. Recommendation being forwarded to Centre. Since drug peddling is destroying entire generations, it deserves exemplary punishment. I stand by my commitment for a drug free Punjab." Amarinder Singh tweeted.
The state had been rattled with cases related to drug-abuse for over a decade. This had even resulted in a political slugfest in Punjab as the last assembly elections were fought over the issue of curbing drugs.
The chief minister had fought the elections and promised to take strict actions against drug peddlers and smugglers if his party came to power.
The toughened stand on drug menace came to light after Punjab minister Tript Rajinder Singh Bajwa addressed a press briefing regarding the drugs issue on Monday.
"The Cabinet also decided to constitute a special Working Group under the chairmanship of ACS (Home) NS Kalsi to review and monitor, on a day-to-day basis, the action being taken to check and control drug abuse."
"The special Working Group constituted to review and update the Government strategy against drugs will have ACS (Health) Satish Chandra, DGP (Law & Order) Ishwar Singh, DGP (Intelligence) Dinkar Gupta and ADGP (STF) HS Sidhu as members," the statement read as quoted by The Tribune.
The decision to award the death penalty to drug peddlers and smugglers in Punjab comes just a day after the Opposition Aam Aadmi Party staged protests against the state government over its failure to curb drug menace, reports News Nation.