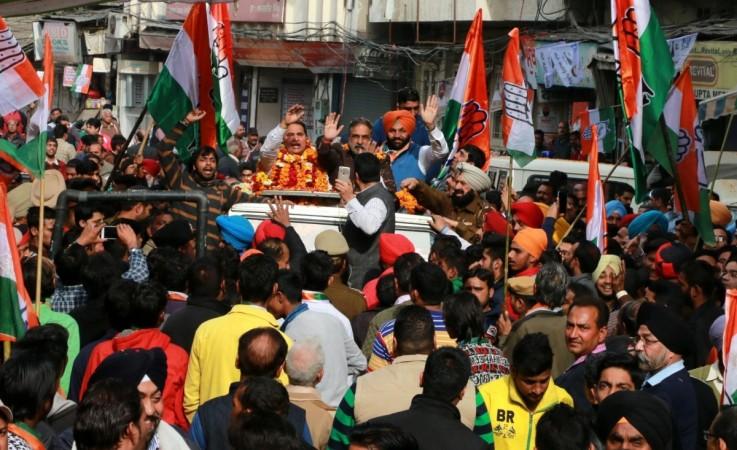 The ruling Congress built a formidable lead of over 16,000 votes in the Shiromani Akali Dal stronghold of Shahkot in Punjab after seven rounds of counting in the by-election to the Assembly seat on Thursday.
Congress candidate Hardev Singh Ladi Sherowalia was leading over his Shiromani Akali Dal rival Naib Singh Kohar after the first few rounds of counting.
Ladi received over 34,000 votes while Kohar got only around 18,000 votes.
The Aam Aadmi Party (AAP) candidate Rattan Singh was trailing far behind. He got just over 1,100 votes.
The seat fell vacant following the death of sitting Akali Dal legislator Ajit Singh Kohar in February.
Kohar, a former minister, was elected five times from this seat. His son Naib Singh Kohar was fielded by the Akali Dal.
The Shahkot seat remained a stronghold of the Akali Dal for over two decades in the past.
There were 12 candidates in the fray this time. A total of 76 percent voting was reported on May 28.
Punjab has a Congress government since March 2017.