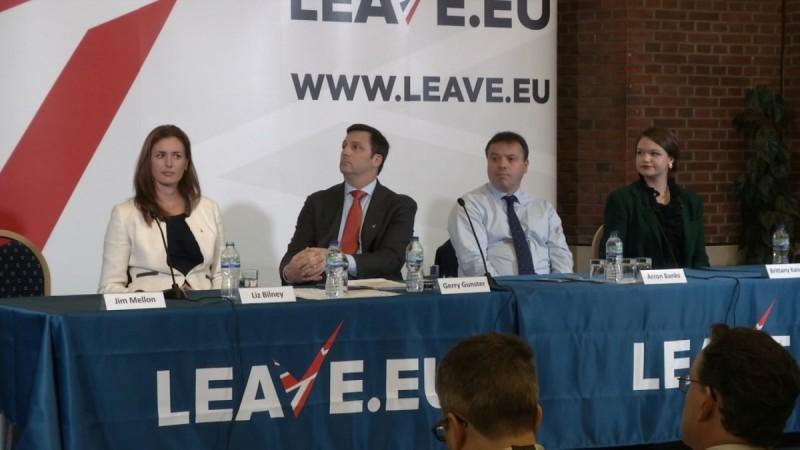 The pro-Brexit campaign 'Vote Leave' has been fined by Britain's electoral commission for breaching spending rules in the run-up to the 2016 referendum on Tuesday. A case has also been registered by the Metropolitan Police after the electoral commission reference, indicating more actions are to be taken.
The Vote Leave campaign, which was officially designated as the pro-Brexit campaign group has been fined 61,000 Pounds, and David Halsall, head of Vote Leave has been referred to the police along with Darren Grimes, the founder of the BeLeave campaign.
The duo is alleged to have falsely declared their spending in the landmark 2016 referendum, which saw Britain announce its exit from the European Union.
As per the Election Commission, VoteLeave worked with BeLeave to spend 675,000 Pounds ($893,500) to use the services of Aggregate IQ, a company that used social media data to target voters.
Notably, Aggregate IQ is known subsidiary of the now-defunct firm Cambridge Analytica, which came under fire for its role in the 2016 US Presidential Election. While the company declared that it received Facebook data, it has refused any role in the Brexit campaign.
"We found substantial evidence that the two groups worked to a common plan, did not declare their joint working and did not adhere to the legal spending limits," Bob Posner, the commission's director of political finance and regulation.
Facebook and Cambridge Analytica were subsequently investigated by both the US Senate and Congress, with Facebook CEO Mark Zuckerberg facing a grilling session in front of a Senate committee.
Other nations, including the UK and India, have also begun investigations into similar instances of social media data mining to rig elections. Zuckerberg has also been called out by the British Parliament, and the social media giant was recently fined 500,000 Pounds.