Princess Diana's 20th death anniversary is nearing. This anniversary is of a greater importance as the late royal family member's children – Prince William and Prince Harry – are coming together for the first and last time to talk about the seven days that followed Princess Diana's death in a BBC One documentary.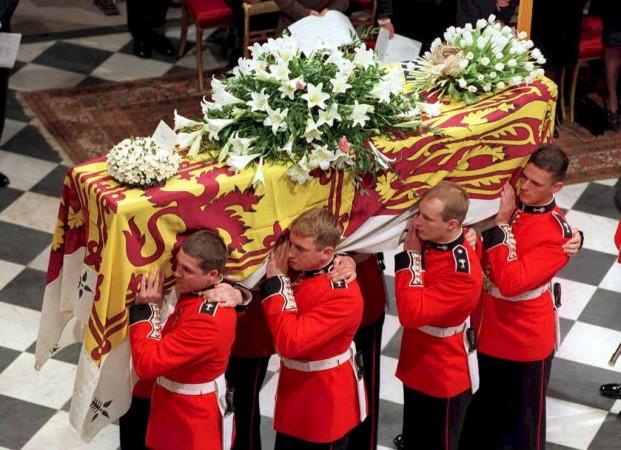 Recounting a few heartbreaking and horrific memories of losing their mother and the events that followed, the two Princely brothers feature in 'Diana, 7 Days'. A few glimpses of the show were released this week wherein the sons of the late Princess of Wales shared that Prince Charles broke the news about their mother's death to them and recalled how the Queen and London reacted to Diana's death.
Also Read: William and Harry reveal 7 heartbreaking things the Royal family went through after Princess Diana's death
BBC also shares that apart from remembering Diana's funeral and life after from the eyes of William and Harry, the documentary also features interviews with her siblings, Lady Sarah McCorquodale and Earl Spencer.
Former members of the Royal Household Lt Col Malcolm Ross, Comptroller of the Lord Chamberlain's Office, and Anne Beckwith-Smith, Diana's lady-in-waiting and former Prime Minister Tony Blair, two government officials involved in the events taking place that week, Alistair Campbell and Anji Hunter, are also part of the film.
Princess Diana died after she met with a horrific accident in Paris. In the documentary, Prince Harry is seen criticising paparazzi. Noting that his mother was alive after the crash, Harry called out photographers saying they chose to merely click photographs of the moment instead of helping. This and much more candid thoughts have been shared in the film.
The crash took place on August 31, 1997, and the funeral was held on September 6, 1997. The ceremony was aired on British television and an audience of 32.1 million was recorded, The Sun notes. Following the news of her death, thousands thronged the streets of London to mourn the loss.
The documentary is made by award-winning filmmaker Henry Singer, the man behind 9/11: The Falling Man, Baby P: The Untold Story and The Betrayed Girls.
When is Diana, 7 Days airing:
Sunday, August 27
What time:
7:30pm on BBC One
Where to watch online:
The documentary will be uploaded on BBC's website shortly after the broadcast.