Prince Harry and Meghan Markle will marry on May 19.
Doria Ragland, Meghan's mother, could walk the bride down the aisle on the important day.
This is turning out to be the most dramatic wedding of the decade! Prince Harry is set to marry his fiancée Meghan Markle on May 19. While royal weddings are usually the talk of the town, this wedding takes the cake courtesy of Meghan Markle's family.
Ever since the wedding was announced, some family member or the other have been in the news slamming the former Suits actress. But things went out of hand when Meghan's father Thomas pulled out of the wedding after having suffered a heart attack following the faked paparazzi photo scandal broke out. This development led to everybody asking who will walk Meghan Markle down the aisle.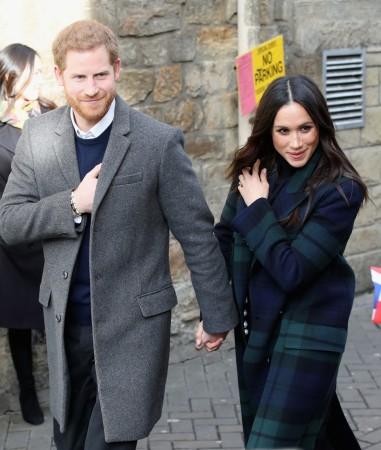 Thomas Markle has handed over the duty to Meghan's mother Doria Ragland. The father of the bride believes that his ex-wife is would be a "good choice."
"Thomas thinks Meghan's mother -- his ex-wife -- Doria Ragland, is a good choice for walking Meghan down the aisle," TMZ reports. He believes that since Doria shares a special relationship with Meghan, she would be the right person to walk her down the aisle.
Apparently, Meghan pleaded with her father to change his mind but the 73-year-old has chosen to stay back in Mexico.
The publication further adds that Thomas' sudden decision to pull out left the Kensington Palace blindsided. Sources reveal the Palace made elaborate plans for him, which included a security detail, accommodations and access to various other events.
As for her remaining family, her half-sister Samantha Grant has no idea about Meghan's life and share "absolutely no relationship." Sources warn that she is merely taking the media on a ride by planting false stories.
Doria was any way the frontrunner for the important role, royal experts say. The yoga instructor is expected to ride with Meghan in the car to the chapel in Windsor Castle. Daily Mail also reports that before the wedding, Doria will meet the Queen, Prince Philip, Prince Charles and Camilla and Prince William and his wife Kate before the big day.