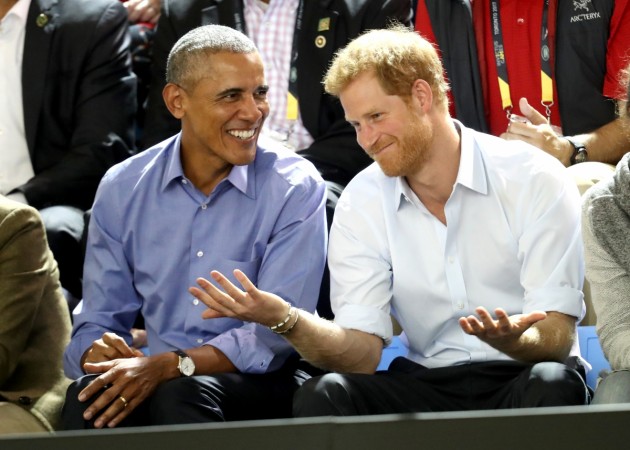 Barack Obama and Prince Harry recently sat down for a tete-a-tete where the royal asked the former President of the United States some very 'serious' questions.
And while Obama's presence in Harry and Meghan Markle's wedding might still remain unconfirmed, it's for sure that the two are still just as close as ever.
Also read: Is Prince Harry giving Meghan Markle Princess Diana's sapphires as a pre-wedding gift?
BBC 4's Today on Wednesday, December 27 featured the two from an interview which was taped back in September, during the Invictus Games. Harry had then decided to grill the 54-year-old former POTUS about a series of topics in a rapid-fire question and answer round.
And just for your information, the topics covered matters of critical interest, like music, Barack's lady love, Michelle Obama, Harry's fiancé, Meghan, and of course, the Kardashians.
Harry, 33, put forth these questions to Barack, as he asked him if he prefers Kim or Khloe (Kardashian), to which the former President very tactfully answered, "this one I have to defer on."
As answers to the other questions, he chose his former residence, the White House over the Buckingham Palace, purely because, "Buckingham Palace looks like it would take a really long time to mow. Lot of up-keep."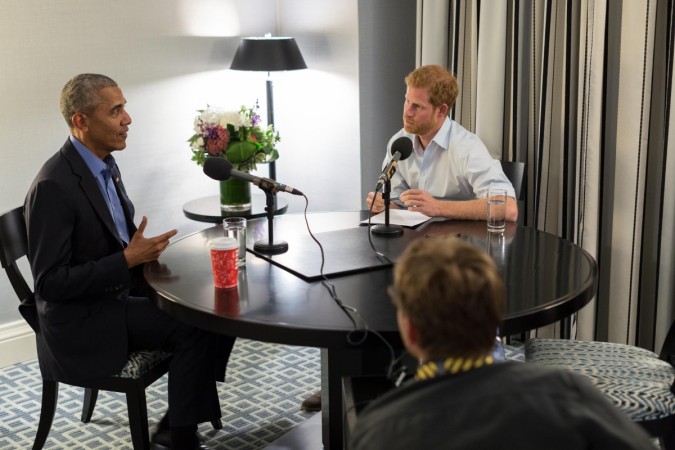 But worry not, Brits, because Barack does prefer the Queen to the classic rock band Queen. And funnily enough, between Prince William and Prince Harry, he admitted, it's "William right now."
But of course, that wasn't the toughest question of all, as Harry played his final card, asking Barack whether he prefers the soon-to-be royal, Meghan's former show, 'Suits' or 'The Good Wife'. "Suits, obviously," he said, to which Harry replied: "Good answer. Good answer."
Barack's leading lady Michelle wasn't left out of the discussion either, as the doting husband that he is, Barack did bring up his love and her unconditional support, when Harry asked him what was going through his mind as he left D.C. on 20 January 2017.
"The first thing that went through my mind was sitting across from Michelle, how thankful I was that she had been my partner through that whole process," he answered. "You've gotten to know Michelle quite well and she is a spectacular, funny, warm person. She's not someone who was naturally inclined to politics.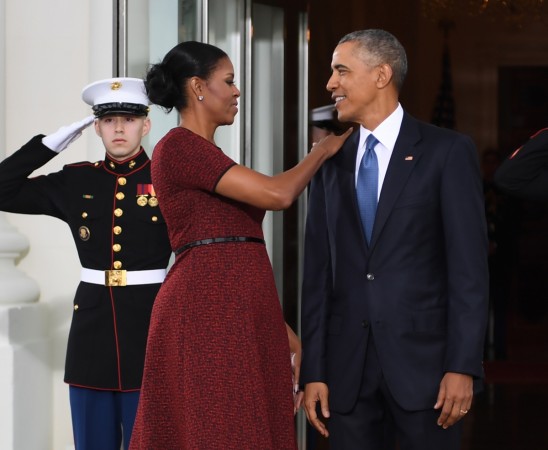 "So in some ways despite the fact that she was, I think as good of a First Lady as there has ever been, she did this largely in support of my decision to run. And for us to be able to come out of that intact, that our marriage was strong."
Honestly, the whole world should be having a hard time deciding on what they prefer right now – Barack and Michelle's romance, or Barack and Harry's bromance!