When Prince Harry decided to propose his lady love, Meghan Markle, the royal made sure a piece of his mother was part of the woman he was about to marry. Hence, the Queen's grandson picked out two diamonds from Princess Diana's jewellery collection and embedded it in the engagement ring Meghan now sports.
Now, it looks like Harry is looking at including his mother's memory at the wedding as well. Rumour has it that Prince William's brother is thinking to gift his late mother's sapphires to the Suits actress at the wedding.
Also Read: Is the Queen 'favouring' Meghan Markle over Kate Middleton to 'please' Prince Harry?
According to a Hollywood Life report, sources claim that the gift is a surprise for his ladylove. "Prince Harry is planning on surprising Meghan with a diamond and blue sapphire bracelet worn by his mother Diana as an early wedding gift," the insider said.
Explaining the choice of the precious stones, the grapevine said, "Diana was known for her love of sapphires and so Harry feels it is special, romantic and important for him to share the regal gem with his bride-to-be. Harry is hoping that Meghan will wear the sparkling piece on their wedding day as a sweet homage to his wonderful, loving mother."
Although the royals or Harry himself haven't confirmed the rumour, we wouldn't be surprised if Harry does this or goes beyond this to make his mother's presence felt and make his ladylove happy at the same time.
Harry is doing everything to keep his bride-to-be happy. The royals are rumoured to be spending $30million for the wedding. If Life & Style is to be believed, the couple is making this the biggest event of their life. The cost of Prince William and Kate Middleton's wedding was about $34 million.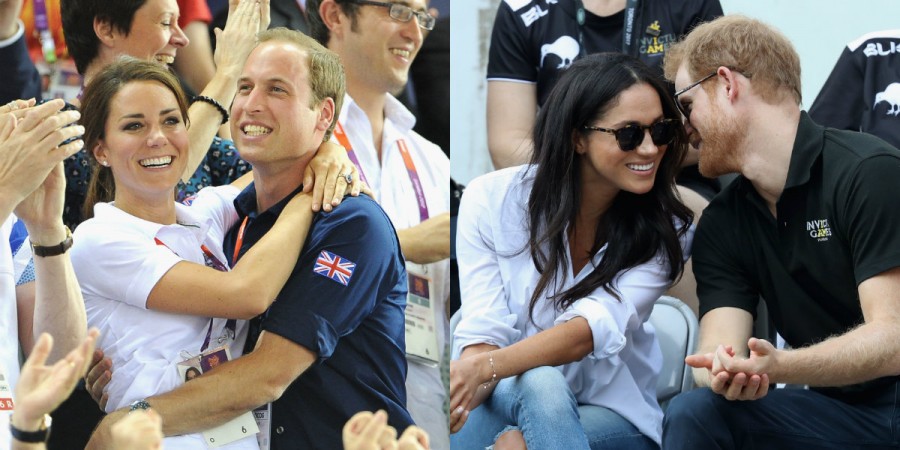 "Harry and Meghan aren't holding back on anything," an insider told the magazine. "It will be a day of glitz and glamour!" Although the affair is smaller than that of Kate and William's wedding, the magazine reported that "they are still inviting close to 700 people to their nuptials at St. George's Chapel at Windsor Castle."
Most money is said to be spent on security which will cost about $25 million, the insider claimed. About $2 million is allocated for private planes to fly guests to the UK. However, Gossip Cop claims that these are mere rumours and not true.
Prince Harry and Meghan Markle are set to get married on May 19. Daily Mail reports that Meghan Markle could don Israeli brand Inbal Dror's designed wedding gown. The royals have reportedly asked the designer for a sketch.