Meghan Markle broke the royal tradition to become the first royal fiancée to spend Christmas with the Queen. The Suits actress, who is engaged to Prince Harry and will exchange rings with him on May 19 next year, has already moved to London and will be spending the holidays with the royal family.
With this and many other firsts that Markle is marking, rumours have sprung that the Queen is favouring the American actress over Kate Middleton. Gossip from Celeb Dirty Laundry (CDL) claims the Queen is "bending royal rules" in an effort to "please" Prince Harry.
Also read: Kate Middleton third baby's sex 'leaked'?
Citing the historic invite Markel received, the publication is claiming the Queen "already favours" Markle over Duchess of Cambridge, who wasn't invited to be a part of the royal Christmas in 2010 when she got engaged to Prince William.
Not quoting a source or insider, the outlet hypothesises that the queen "might favour Meghan over Kate simply because she's seen evidence of her strong work ethic."
While it is true that Markle joined Harry on a royal rendezvous immediately after they confirmed their engagement, there is no source or reliable representative to back these claims. Sources also told Gossip Cop that these claims are rubbish.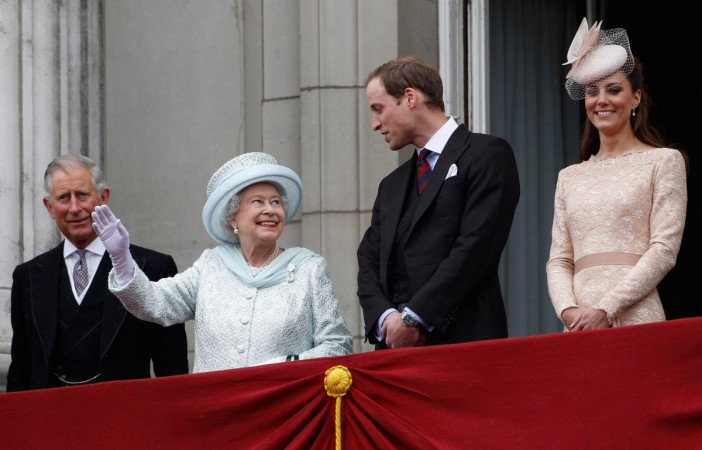 "If anything, it's simply another sign of how the royal family understands, and is moving toward to, modernity," the publication noted.
However, critics have definitely called out the royal family for being unfair to Kate and Prince William when she invited Markle for the holidays. Rachel Johnson is one such person: She spoke on behalf of many royal fans to call out the royals for inviting Markle and not Kate when the latter was engaged.
Writing an opinion piece for Daily Mail, she said she feels it is proper for Markle to stay at Sandringham since Queen Elizabeth II will be in the same place. Pointing at the possibility of premarital sex, she said Markle and Prince Harry in the same place suggests they may have already engaged in the deed.
"In the old days, one got engaged and then saved oneself for one's wedding night, though it was a bit like being given a pony for one's birthday, then not being allowed to ride it until Christmas," she said.
Johnson also wrote that while royal aides are suggesting Markle is staying at Prince William and Middleton's home in Anmer Hall, there hasn't been confirmation on that yet.
Markle and Prince Harry will walk the aisle on May 19, 2018, at St George's Chapel at Windsor Castle.