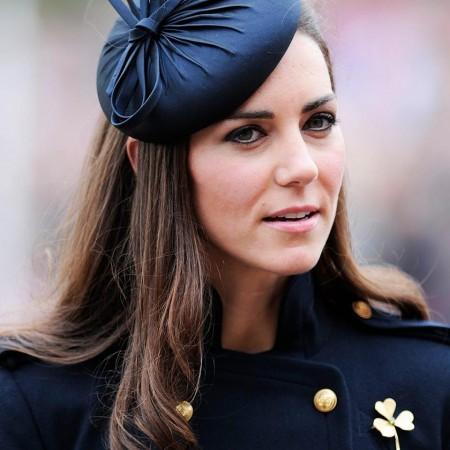 The Dutchess of Cambridge is expecting again and the royal baby is likely to take birth in April or May next year. The revelation about the arrival of her third baby with Prince William was made on September 4, but she is suffering from a rare pregnancy ailment known as hyperemesis gravidarum.
ALSO READ: THIS tell-tale sign indicates if a person is good in bed
Kate Middleton, 35, had faced this sickness when she was pregnant with her first two babies -- Prince George and Princess Charlotte too.
Here are 5 things to know about this rare condition:
1. This condition is a more intense form of morning sickness in which expecting mother suffers from severe nausea, vomiting which result in electrolyte imbalance because of loss of fluids from the body and even weight loss. Decreased urination, extreme fatigue, low blood pressure, fainting, depression or anxiety are some other symptoms of this condition.
ALSO READ: Women find men following THIS diet more attractive! Here's why
2. Women who are extra sensitive to the rise in hormonal levels which is triggered by pregnancy are prone to this condition. A rise in the secretion of estrogen hormone takes place during the menstrual cycle. Once a woman conceives, the production of estrogen and progesterone take place at extremely high levels, almost 100 to 1000 times more than it's usually produced during the menstrual cycle, which results in this condition.
"But once a woman achieves pregnancy, the ovary at the beginning and later on the placenta makes much higher levels of oestrogen and progesterone; and very high levels of oestrogen, in general, can have an effect on a part of the brain called the chemoreceptor zone and it causes nausea," CNN quoted Dr James Liu, now the chairman of the Department of Obstetrics and Gynecology, UH Cleveland Medical Center, as saying.
3. The symptoms of hyperemesis gravidarum can be observed in women on the family way during four to six weeks of pregnancy, it may rise between nine to 13 weeks
4. According to the Hyperemesis Education and Research Foundation statistics, just one to three percent of pregnant women suffer from this rare condition.
5. Unlike morning sickness, the vomiting taking place in hyperemesis gravidarum doesn't let pregnant women keep any food down. Though there is no cure for this rare condition, it can be managed with the help of anti-nausea medicines. Intravenous fluids can be received by the pregnant women in the hospital which would help in curbing the dehydration and electrolyte imbalance caused by this rare condition.