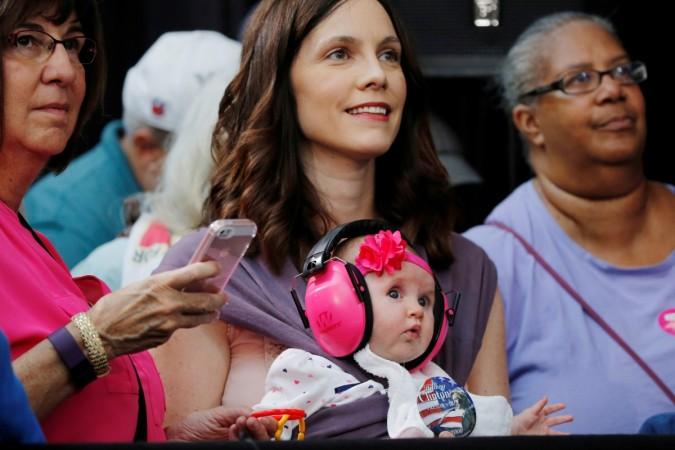 Marking a paradigm shift in trends, a new research revealed that children born to older mothers are likely to possess better thinking skills than babies born to young mothers.
Also Read: Ghostly World War II plane spotted flying in UK's Peak District!
"Our research is the first to look at how the cognitive abilities of children born to older mothers have changed over time and what might be responsible for this shift," said the paper's lead author, Dr Alice Goisis from the London School of Economics and Political Science, The Independent reported.
"It's essential to better understand how these children are doing given that, since the 1980s, there has been a significant increase in the average age of women having their first child in industrialised countries," she added.
The researchers found that children born to mothers in the age group of 25 to 29 between 1958 and 1970 score more in cognitive ability tests in comparison to kids given birth by moms belonging to 35 to 39 age bracket during the same period. But in 2001, the trend was reversed, Consumer Health Day reported.
"Cognitive ability is important in and of itself but also because it is a strong predictor of how children fare in later life -- in terms of their educational attainment, their occupation, and their health," Dr Goisis explained.
The researchers observed that older mothers who were pregnant with their third or fourth child required more energy and resources.
In the study that has been published in the International Journal of Epidemiology, the researchers examined the data from three studies of British children who were born in 2001, 1970 and 1958.
"When the researchers took the mothers' social and economic characteristics into account, the differences across cohorts disappeared," the researchers said, as per The Independent.
"This indicates that the changing characteristics of women who have children at an older age were highly likely to be the reason for the cohort differences," they concluded.