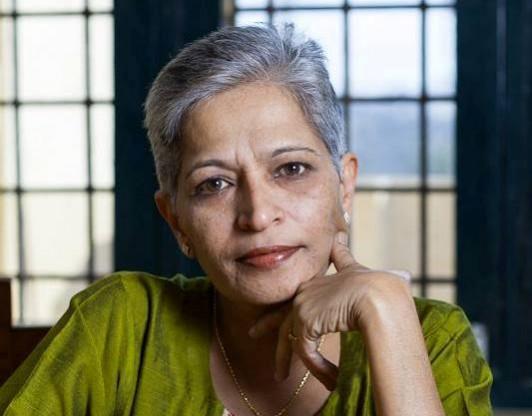 Just a few days after Pramod Muthalik took to social media to start a fundraising campaign for the family of Gauri Lankesh's shooter, the Sri Ram Sene chief has now compared the slain scribe to a dog.
Sene chief wants financial help for Lankesh's killer
Lankesh had been shot dead in front of her house in Bengaluru on September 5, 2017. The death of the renowned Kannada journalist and activist known for her strong anti-Hindutva stand, had created a nation-wide outrage.
Months into the investigation of Lankesh's murder, the police finally got a strong lead when they arrested Parashuram Waghmare in connection with the killing. Soon afterward, Sri Ram Sene was also dragged into the muck, when the cops found links between Lankesh's alleged shooter and the pro-Hindutva outfit.
Although Muthalik had denied any connection with Waghmare, he later posted a photograph of the shooter along with an account number through which people can donate money to support the latter's kin.
Muthalik compares Lankesh's murder to a dog's death
Now, the Sri Ram Sene chief has once again come under the spotlight after he hit back at critics, who have been slamming Prime Minister Narendra Modi to break his silence on Lankesh.
Muthalik while addressing a public gathering at Rajajinagar also likened the slain scribe to a dog.
"Two murders happened in Karnataka and two in Maharashtra during the Congress rule. No one is saying anything about the Congress government's failure. Instead, they are asking why is PM Modi keeping quiet and not commenting on Gauri Lankesh's death. Why should Modi react if some dog dies in Karnataka?" Deccan Chronicle quoted Mutahlik as saying.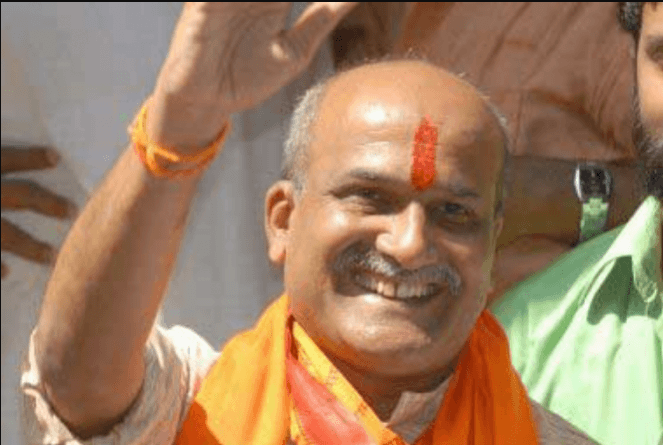 Though Muthalik later clarified that he did not directly compare the journalist to a "dog" and was trying to make a point on how PM Modi cannot comment on every death in Karnataka, the harm had been done.
Congress immediately lambasted Muthalik and called him "disgusting".
"Disgusting, nauseating, revolting...vigilante group Sri Ram Sene's Head Pramod Muthalik compares assassinated journalist Gauri Lankesh to a dog. Mr Prime Minister @narendramodi you did not condemn Gauri Lankesh's murder are you now going to condone this too," tweeted Congress spokesman Manish Tewari.