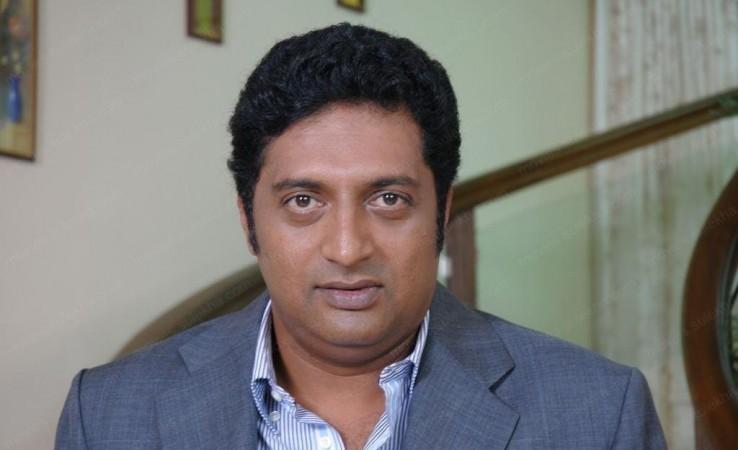 Prakash Raj has been massively trolled by netizens after the BJP emerged as the single largest party in the 2018 Karnataka elections. The actor had been actively campaigning against the saffron party ever since the death of his friend and prominent journalist Gauri Lankesh.
The multilingual actor has been criticising the BJP and its ideological mentor RSS for one or the other reason. From Narendra Modi to UP Chief Minister Yogi Adityanath, he has targeted leaders from the saffron party over communalism and corruption, among other issues.
Prakash Raj started raising debates on the issues through Twitter with the hashtag #JustAsking. In fact, he had pleaded people not to vote for the BJP.
After the elections were held on May 12, he tweeted, "i Thank everyone .. who stood by me in this #justasking journey to fight communal forces .. just finished a meeting with many more like minded people who are joining us .. to strengthen the movement and ensure WHO EVER is in power ...be accountable and answerable to us CITIZENS. [sic]"
"Come tomorrow... I trust and believe Karnataka will not let BJP form the government.. it's gonna answer people who are in denial of what the country is waking up to .. WE #justasking are focused to continue to stand by the citizens ..n pressure WHO EVER comes next ...to Deliver. [sic]" he added.
Prakash Raj started became vocal on politics and other issues in current affairs after his friend, journalist-turned-activist Gauri Lankesh was assassinated by unidentified men last year. He had held Modi responsible for her death, referring to the prime minister as a better actor than him.
R S Prasanna: So looks like BJP is set to have a Prakaash Raaj in Karnataka.
Devendra Singh Rawat: Breaking News #PrakashRaj shifting to Puducherry since BJP is leading in Karnataka
AMIT Chatterjee: My dear villian of Bollywood #PrakashRaj who challenges @narendramodi for 56 seats ,my suggestion go and campaign in any local body election and challenge anyone else.
Srinivas Rao C: #PrakashRaj R u dere Mr. Raj in Karnataka or ran away to T Nadu by now looking at d Karnataka Verdict ?
Arjun Tyagi: #PrakashRaj where are you hiding now. u aksed modi to get 56 seats. Now bjp has crossed 120 mark. Can you show your face. #burnol
Rahul Saxena: #PrakashRaj BJP has out performed your PARTY and people like you. You can keep just asking as at least you have got a new job.
Mahesh Aghora Shiva: @prakashraaj where have you gone. News channels are in a lookout for you. Kuch bhi dooby do where are you.
#PrakashRaj #KarnatakaVerdict
Vivek Seal: So the @prakashraaj #PrakashRaj card failed, what else was @RahulGandhi #RahulGandhi expecting? #BJP all the way #KarnatakaElections2018.