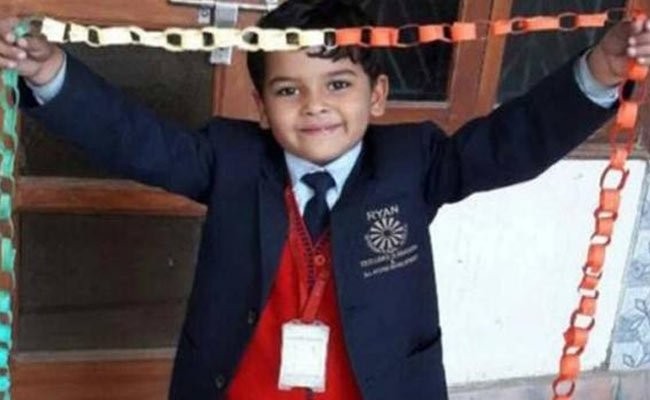 The Juvenile Justice Board on Wednesday, December 13, rejected the plea by the parents of the Class XI student, who was arrested by the Central Bureau of Investigation (CBI) in the Ryan murder case, requesting the board to consider their son as a minor.
Parents of the 16-year-old sought the board to consider their son as a minor, until a chargesheet is filed by the CBI in the sensational Pradyuman Thakur murder case.
The Juvenile Justice Board, instead , accepted CBI's application to record the Class XI students' fingerprints. The 16-year-old suspect is lodged in a remand home In Faridabad.
The juveniles' parents have also filed a bail plea and the board is likely to deliver an order on it on Friday, December 15.
The parents of the accused have been demanding that their son be treated as a minor since he was arrested by the CBI from his residence on November 8. Meanwhile, Pradyuman's parents have long stressed that the juvenile be treated as an adult .
The Class XI commerce student belongs to the Ryan International Public School. He was booked by the CBI over suspicion of murdering the seven-year-old Pradyuman Thakur on September 8, in the school's washroom.
The CBI, following orders from the Juvenile Board, had undertaken a thorough interrogation in which the 16-year-old commerce student had reported confessed to his crime on November 9.
Bus conductor Ashok Kumar, who was earlier arrested by the Haryana Police in connection with the murder, was released on bail after the CBI took over the case from Haryana Police. Later, it was reported that Haryana Polices allegedly forced Ashok to confess to the crime. Even the CBI informed the board that there were no proof in line with the allegations of the Haryana Police against the conductor, hence he was given the benefit of the doubt.