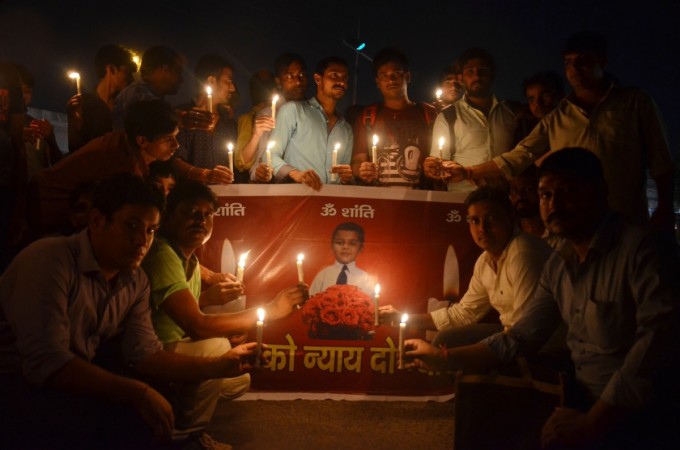 In a major development in the sensational murder case of Pradyuman Thakur of Ryan International School, the class XI senior, a commerce student, has confessed to the crime, as per the CBI remand copy submitted to the court.
The senior student's confession comes after the Juvenile Justice Board granted permission to conduct a thorough interrogation on Wednesday and sent him to a three-day CBI custody.
The CBI questioned the student focussing on two major aspects—the weapon used to slit the Pradyuman's throat and the motive behind the murder.
He was taken into custody on Tuesday midnight (November 7) and interrogated in the presence of his father. The probing officials suspected his involvement in the crime after they crosschecked the CCTV footage of September 8 from the Ryan International Public School only to find out that he was pushing Pradyuman into the boy's restroom.
"The CCTV footage shows the suspected (Class XI) student pushing Pradyuman towards the washroom," a source from CBI was quoted as saying by Hindustan Times.
"After scientific analysis of the crime scene, CCTV footage, and questioning of several people, we zeroed down to the Class XI student as our prime suspect," a senior CBI officer said.
Earlier, in September, soon after Pradyuman's murder, the Haryana police (HP) arrested Ashok Kumar, who is a bus conductor at Ryan school. The police stated that the bus conductor confessed to committing the murder after the minor resisted sexual assault.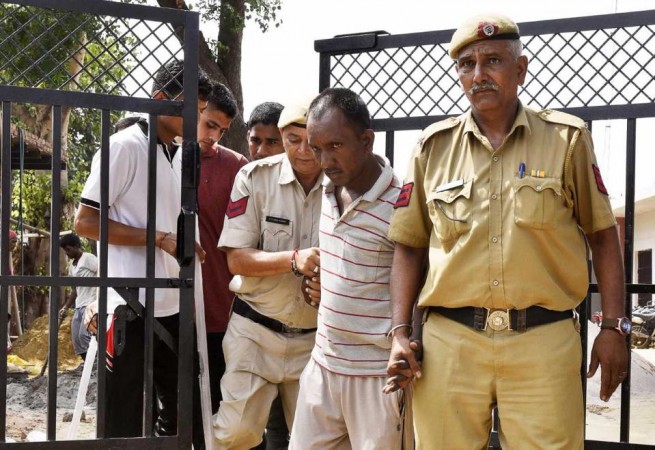 It was only when the CBI took over the case on September 22, more crucial leads were discovered which were earlier ignored by the Gurgaon police.
"We would not comment on the role of the Haryana Police. We followed our line of investigation. Now, the court will decide," said a CBI officer.
Haryana police previously said they found a blood-soaked knife with school's bus conductor, whereas another finding by the forensic team had revealed that the actual weapon used in Pradyuman's murder was the one they found in the commode. The CBI probe matched with the forensic team's findings.
Sources from the school had also said that the accused senior used to carry a knife to the school.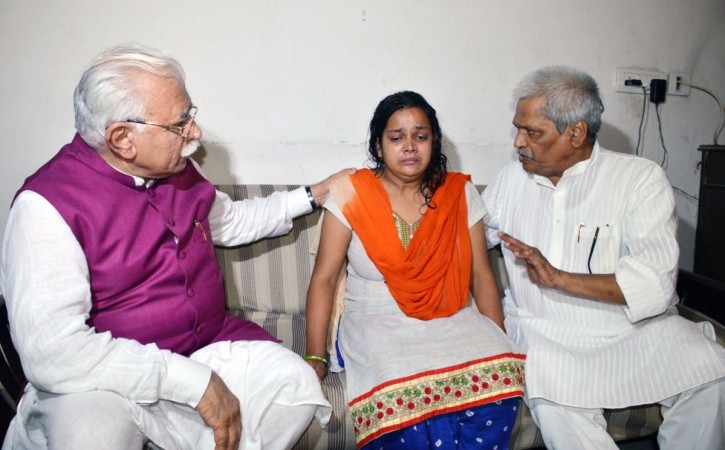 The deceased minor's father Varun Thakur had been raising doubts over the probe conducted by Haryana police since the beginning.
"We had been telling the police to question other people but they were focused on the bus conductor, who was seen coming out of the washroom before Pradyuman came out with his throat slit," he said.