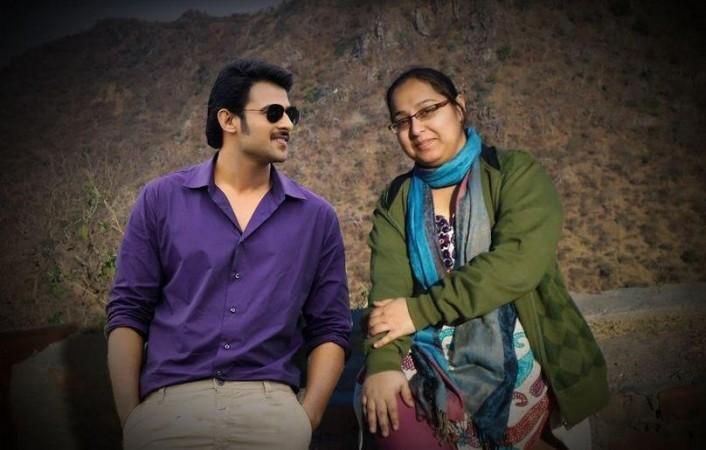 Prabhas became a national heartthrob overnight post the release of Baahubali: The Conclusion. While he won the hearts of many female fans for his portrayal of Shiva in the first part of the two-part series, the sequel saw Prabhas as a loving husband and a dutiful son.
The Baahubali franchise treated the audience with heart-winning avatars of Prabhas, that of a son and husband, making Prabhas a favourite amongst the womenfolk. The love and adoration of the fans knew no bounds. He received a record number of marriage proposals thereby making him one of the most sought-after bachelors in India.
Prabhas' shy and elusive persona has left many in awe. So much that many female fans of Prabhas have been photoshopping their pictures with an image of the Baahubali star.
Sources share, "Many female fans of Prabhas have been photoshopping pictures with him. So much is the demand, that many smartphone apps have also been dedicated to editing pictures with Prabhas."
During the two-year release period of Baahubali franchise, there has been a sharp rise in Prabhas' fandom, especially amongst women.
Recently it was also reported that most numbers of selfies are clicked with Prabhas' wax statue that is installed at Madame Tussauds, Bangkok, while another event was reported where women at the crime branch of Ahmedabad celebrated a colleagues birthday cutting a birthday cake with Prabhas' pictures.
Well, it seems like Prabhas' simplicity has earned him the admiration of many women.