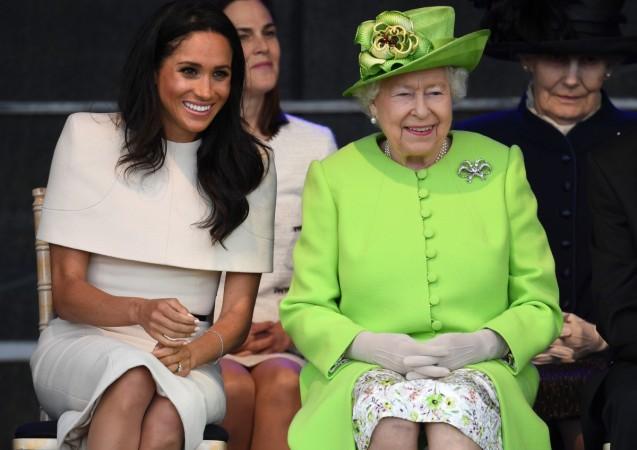 Meghan Markle needs no introduction. The actress possesses several years of experience as a celebrity with so many photo shoots and multiple public appearances that she made to woo her fans and followers. But suddenly there has been a noticeable change in her body language post marriage with Prince Harry, the British Royal family member.
Meghan is the now the Duchess of Sussex, which is quite a heavy title to handle. Is this the reason behind her consciousness during her recent public appearances? Well, you never know. The stress of becoming a member of the royal family seems to overpower the confidence level of the 36-year-old stylish actress, who was known to be one of the most fashionable celebrities in town prior to her marriage.
Since she tied the knot with the Duke of Sussex, her outings with the other members of the royal family have grabbed intense attention. From her pencil skirt being compared to that of her sister-in-law Kate Middleton's style on her first outing with Queen Elizabeth to her camera-consciousness in all the events post-marriage, everything remained in the limelight. A body language expert spoke on Meghan's habit of fidgeting with her hair, saying that it is considered as a telltale sign.
Elizabeth Kuhnke, who is also the author of The Body Language for Dummies, told Femail that the act of fidgeting is what a woman uses to settle herself in an environment when they feel uncomfortable or are under some kind of pressure. "It's the adult version of a child clutching favourite toy, mother's skirt or father's hand when feeling anxious and not knowing what to do or say," she explained.
She said that the interpretation of the act of fidgeting with hair is only confined to public appearances and would not be same for Meghan if she does it in a private setting. Playing with the hair is a psychological state of mind that depicts one's nervousness when they know the people are watching them, she added.
The explanation indicates that it may be the fear of being judged that is putting the pressure on Meghan. Is she afraid of being compared as Meghan Markle– an actor and Meghan Markle– the Duchess of Sussex? Or is it her sense of responsibility to prove her worth as the bride of the royal son of the royal family? Whatever the reason maybe, the actress' fan following will always look at her with love and respect and she will continue to be their favourite forever.