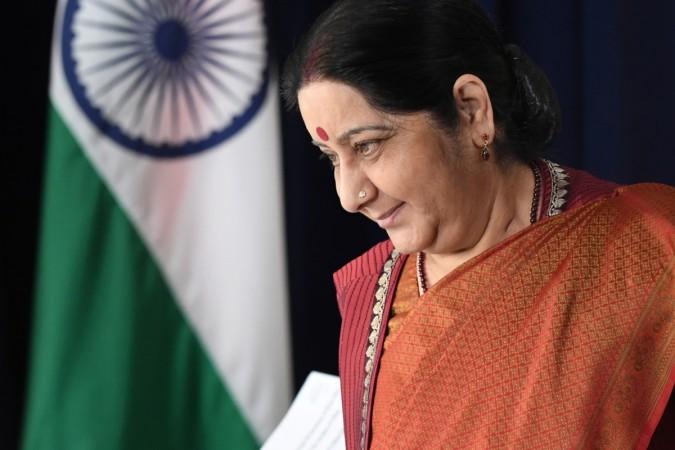 While responding to a question in the Rajya Sabha, External Affairs Minister Sushma Swaraj revealed that the population of Hindus in Bangladesh, as of 2017, had increased by two percent. Countering a common perception that the number of Hindus is rapidly declining in the neighboring country, Sushma Swaraj tabled an official report which indicated the contrary.
The Modi government is known to have put forth the plight of the minority communities in Pakistan or Bangladesh. As a nation, India has always discussed these issues with the neighbours and tried to conclude it amicably, Sushma Swaraj said.
During her speech at the Upper House of the Parliament, she also urged the members to pass the Citizenship Act amendment bill, which will further ensure the security of the minorities living in neighboring countries like Pakistan and Bangladesh.
About the demographic changes in Bangladesh, as per statistics of the Bangladesh Bureau, in 2011 there were 8.4 percent Hindus in the country, which has risen to 10.7 percent in 2017.
A perception that Hindus are migrating from Bangladesh and that their population is falling has been formed.
She also added that India is closely monitoring the conditions of the minorities living in the neighboring countries. Afghanistan has assured that it will take all possible steps to protect the minorities living in the country, said Swaraj.
In her written statement she said:
There have been reports of violence and harassment against members of minority communities in neighboring countries such as Pakistan, Bangladesh and Afghanistan, which include killings, persecution, intimidation, abduction, forced conversions, desecrations and vandalization of places of worship and attacks on business establishments. These incidents are a matter of concern to the Government. Concerns in the matter are regularly conveyed to the respective countries at bilateral level.
After the Brahmanbaria incident in Bangladesh, police have arrested more than 67 people in connection to the violence and also people who are related to the Rangpur incident are behind the bars.
We do not remain silent by just raising it bilaterally, we also ensure to take them to a logical conclusion.