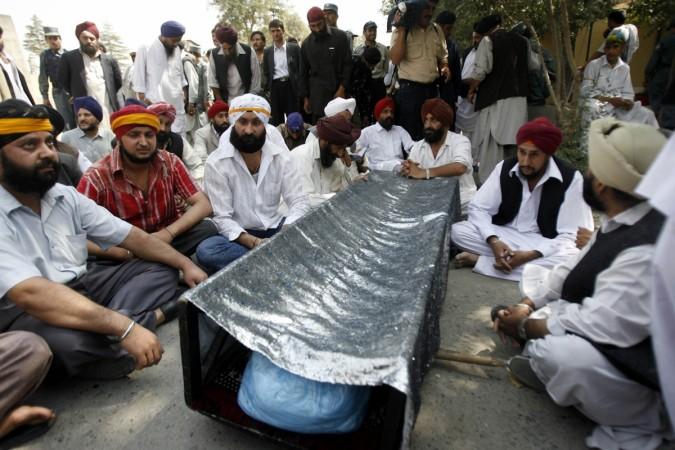 With the persecution of religious minorities going on unabated in neighbouring countries, especially Pakistan and Afghanistan, around 30,000 Pakistani nationals, most of whom are Hindus, have been granted long-term visas (LTV) since 2011, according to officials of the Home Ministry.
LTV allows them to get crucial identification documents like PAN and Aadhaar cards, and also buy property.
The latest policy of the Modi government states that people belonging to minority communities – Hindus, Sikhs, Buddhists, Jains, Parsis and Christians – from neighbouring countries having LTVs are allowed to purchase a small house for their family and a place to pursue business to sustain themselves. However, they would not be allowed to buy immovable property in and around restricted or protected areas, including defence land.
They can obtain Aadhaar card, PAN card and driving licences and start a business and move freely within the state they are staying in. If they wish to, they can also get their LTV papers transferred from one state to the other.
Since the beginning of 2018, 6,092 Pakistanis have been granted LTVs under the Indian government's policy to help minorities who seek refuge in India after facing alleged persecution in the name of religion in their home country. The situation of Hindus in Afghanistan is no different either.
Between 2011 and 2014, 14,726 Pakistani nationals obtained LTVs after they submitted applications offline, according to an official from the Home Ministry.
The process of granting LTVs was made online since 2015, and in that year, 2,142 Pakistanis availed of this facility. In the following year, 2,298 Pakistani nationals were granted LTVs while 2017 saw 4,712 more gaining a firmer ground in India.
Around 1,500 applications of Pakistani nationals are currently under consideration of the Home Ministry, the official stated.
Hindus in Pakistan constitute the largest religious minority. Of the total population of 21 crore in the country, about 21 lakh are Hindus. Christians, with a population of 20 lakh, are the second largest minority religion in Pakistan. The number of Sikhs and Buddhists in the country is around 30,000 each. Islam being the dominant religion in terms of numbers, constitutes 97 percent of the population in Pakistan.