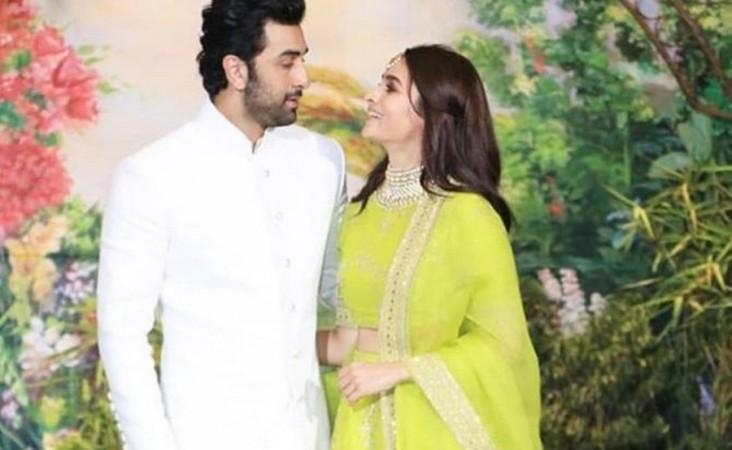 Bollywood actors Alia Bhatt and Ranbir Kapoor is the new couple in the tinsel town. Speculations about them dating have begun after they were spotted together a few times. Indeed Ranbir had also confirmed their relationship in an interview to GQ magazine.
Cupid struck them during the shoot for Brahmastra in Bulgaria.
At a recent event, Alia's half-sister Pooja Bhatt was asked about Alia-Ranbir's relationship. Pooja was quoted by The Indian Express as saying, "You got to ask Alia! You can ask me about my personal life. You cannot ask me about my sister's personal life because I ain't telling, darling!"
She also praised Alia's work in the entertainment business and how she looks at life.
She said, "Like I took rumours about me. What was true didn't bother me. What was not true didn't bother me. And she is a Bhatt after all, and a much-improved Bhatt in that sense. I think that this is her time in the sun. We should just let that young girl be and enjoy her life because I think she is doing her job of entertaining India and the world really well. So, what she does or does not do in her personal life is really her problem. How she chooses to lead her life is her problem. My father and I have a different approach to it. She has a different approach to it. So, I think we should just let people be who they are."
On the work front, Ranbir and Alia are still shooting for Brahmastra with Amitabh Bachchan, who joined the shoot for the second schedule that is being shot in Mumbai. The film is being directed by Ayan Mukherji and produced by Karan Johar's Dharma Productions.