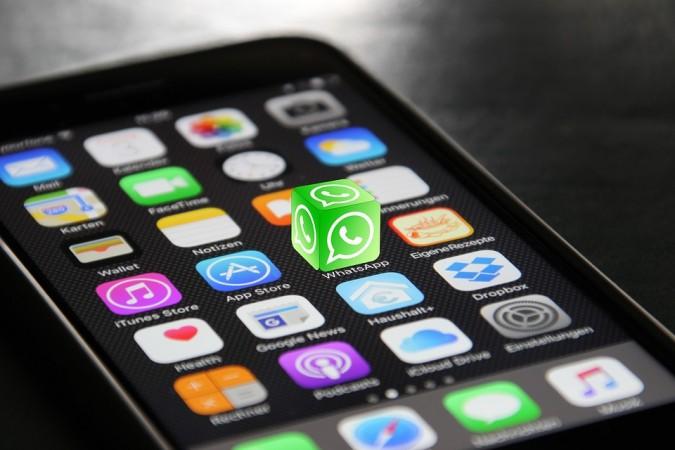 Two teenagers from Bhilwara in Rajasthan were interrogated by Uttar Pradesh Police over a complaint that invitations were being sent to join a WhatsApp group titled 'Lashkare-e-Taiba'.
One of the investigating Anti-Terrorist Squad (ATS) officials told PTI that the sender of the invitation was a Class 9 boy from Rajasthan. While no arrests have been made yet in this regard, an FIR has been filed based on the complainant's allegations, the UP police said.
Biju Goerge Joseph, Inspector General of Police (IGP), Rajasthan ATS told PTI: "So far, we have found that two teenage boys, one of whom is a student of class 9 and the other a school dropout, had created the group."
"One of the boys had bought a second-hand mobile phone and the other juvenile taught him how to use WhatsApp," he added.
Joseph also revealed the name of the complainant as one Manoj Gupta, who was reportedly a member of the WhatsApp group associated with e-commerce. It was when he received the invite, that he immediately approached the police. Following this, an ATS team rushed to Rajasthan.
"After seeing the message, Gupta reported the matter to the police. Then we were informed by UP police officials after which we had sent a team to Bhilwara. Preliminary investigation suggests that there is no radical mindset or anti-national intentions behind creating the group," asserted IGP Joseph.
Lucknow: Police says a case has been registered on complaint of a person who received a message relating to 'Lashkar-e-Taiba' on a WhatsApp group he was part of. Cyber Crime Cell to conduct investigation. pic.twitter.com/SYF6fVBCKD

— ANI UP (@ANINewsUP) February 26, 2018
However, the two teenagers have not been arrested yet. According to the police, attempts are being made to contact the admin of the e-commerce group, where the teenagers had sent the Lashkare-e-Taiba group's request. "The admin is a resident of Sri Ganganagar district in Rajasthan and we intend to ask him about the boy who is part of the group," reaffirmed Joseph.

Lucknow cyber-crime cell nodal officer Abhay Mishra confirmed, "When the members of the group clicked on the invitation link, there was nothing. An FIR has been registered against the sender of the invitation under sections of the IPC and the IT Act. We have also informed the UP Anti-Terrorist Squad."
On the other hand, Rajasthan's Mandalgarh circle inspector Rajendra Singh Nen was quoted by Indian Express as saying, "The boys haven't been detained so far. At this point, it seems that they created the group just for mischief, out of immaturity. They felt that more participants could join the group if it had such a name."