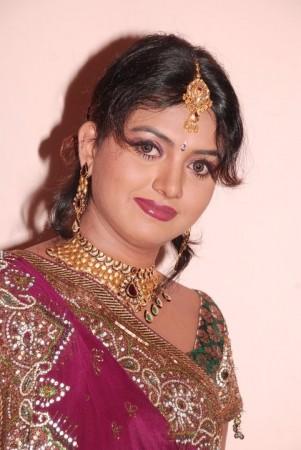 Bangalore police arrested Janata Dal (Secular) leader Surendra Babu in connection with the mysterious death of his wife Hemashree, a Kannada and Telugu actress, who died two days ago.
Babu, a land developer, was arrested on Wednesday after Hemashree's father, Nagaraj, filed a police complaint against him alleging that the politician killed his daughter.
The 52-year-old politician was produced before the Chief Metropolitan Magistrate Court who remanded him to ten days in police custody, Press Trust of India quoted Deputy Commissioner of Police (North Division) H S Revanna as saying.
Revanna also said that Nagaraj suspected Babu to be behind the death of his actress daughter. But appropriate action will be taken only after getting the post-mortem report, Revanna said adding that Babu is currently in police custody for interrogation.
The popular TV actress died under mysterious circumstances on Tuesday evening when she was going to Anantapur in Andhra Pradesh along with her husband in their car to attend a family function. She reportedly developed some health complications during the journey and had collapsed.
Following the complications, Babu brought her to Baptist hospital in Hebbal where doctors declared her dead.
"We were driving to Anantapur on Tuesday evening when Hemashree developed convulsions and fell unconscious," police quoted Babu as saying. Babu also claimed that he rushed her to Baptist Hospital where she died later.
But the hospital authorities, who have filed a medico-legal case, denying Babu's claim said that she was declared dead on arrival.
Authorities also said that Hemashree died two hours before she was brought to hospital, according to The Hindu.
Also Victoria Hospital sources, on condition of anonymity, told The Hindu that "the body bore multiple injuries, including the head and face. There were abrasions on the cheek and mouth. Besides, there were indications she had been smothered."
Hemashree and Babu reportedly had marital problems since the time they got married. In fact, the actress filed a police complaint against Babu accusing him of marrying her against her will and also for threatening her with dire consequences.
Also Read: Actess Hemashree's Husband Sent to Judicial Custody for 14 Days
Also Read: Kannada Actress Hemashree Was Brought Dead, Says Farmhouse Owner
Also Read: Kannada Actress Hemashree Dies Mysteriously