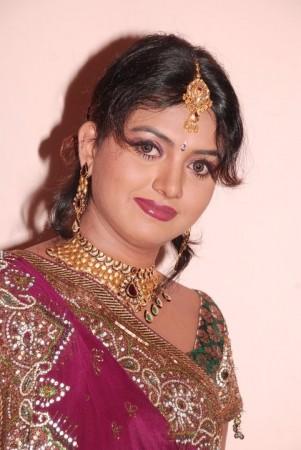 JDS leader Surendra Babu, the husband of deceased Kannada actress Hemashree, was remanded in judicial custody till Nov 3.
On Saturday, police produced Babu before the chief metropolitan magistrate Rajashekhar V Patil, who remanded Babu in judicial custody for 14 days. The 52-year-old politician was arrested on Oct 10 after Hemashree's father Nagraj filed a complaint alleging him to have killed his daughter.
The television actress passed away on Oct 9 under mysterious circumstances while she was on her way to a farmhouse in Anantapur, Andhra Pradesh, with her husband.
During the investigation Babu told police that his wife developed convulsions and fell unconscious when they were travelling by car. He said that he brought Hemashree to Baptist Hospital in Hebbal where she died later.
The farmhouse owner, Murali, contradicted Babu's statement, telling police that Hemashree was brought dead.
Murali said that "Babu and the other people carried a woman to the room, who showed no signs of life. Fearful farmhouse employees suspected something amiss and called me."
Police said that when the farmhouse workers saw Hemashree they sensed that she was dead. "She was lying in the backseat and one of the employees helped carry her to her room. The body was cold, indicating that she was dead. But those who brought her said she was unwell," police said, according to The Times of India.
Sources close to Hemashree's family believe that the politician drugged her before going to the farmhouse. They also added that Hemashree's food was laced with sleeping pills. When she fell asleep, Babu took her into the car and directed his driver to drive to Anantapur.