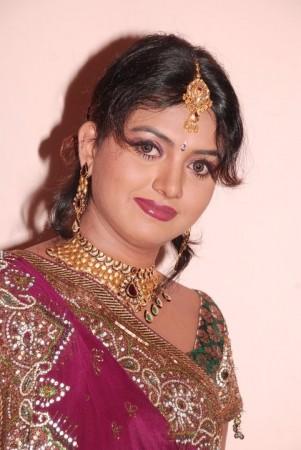 The mystery behind Kannada TV actress Hemashree death is taking a new turn. The owner of the Anantapur farm house in Andhra Pradesh, where the actress was reportedly going to along with husband Surendra Babu, told Hebbal police that Hemashree was brought dead.
Murali, a friend of Babu, told police on Saturday that he was in Bangalore on Tuesday when Babu and his wife arrived.
According to the police, Murali was informed of their arrival by the farmhouse caretaker, Mahesh. Babu with the help of Mahesh and driver Satish carried Hemashree's body to the room.
"Babu and the others carried a woman to the room, who showed no signs of life. Fearful farmhouse employees suspected something amiss and called me," Murali told police, according to The Times of India.
When Mahesh noticed Hemashree's cold body he immediately informed Murali, who in turn, called Babu and asked him to leave the house immediately.
"I don't want to get into any legal complications," Murali was said to have told Babu.
Police source that when Murali's employees saw Hemashree they sensed that she was dead. "She was lying in the backseat and one of the employees helped carry her to her room. The body was cold, indicating that she was dead. But those who brought her said she was unwell," they said, according to TOI.
Murali's statement contradicts Babu's story which he told police two days ago.
"We were driving to Anantapur on Tuesday evening when Hemashree developed convulsions and fell unconscious," police quoted Babu as saying on Thursday. He said that he immediately brought her to Baptist Hospital in Hebbal where she died later.
Hemashree's family sources suspect that Babu drugged her on Monday night.
"A close family member gave Hemashree food laced with sleeping pills. When she was fast asleep, Babu shifted her to the car and directed his driver Satish to drive towards Anantapur," sources said according to the newspaper.
Also Read: Actess Hemashree's Husband Sent to Judicial Custody for 14 Days