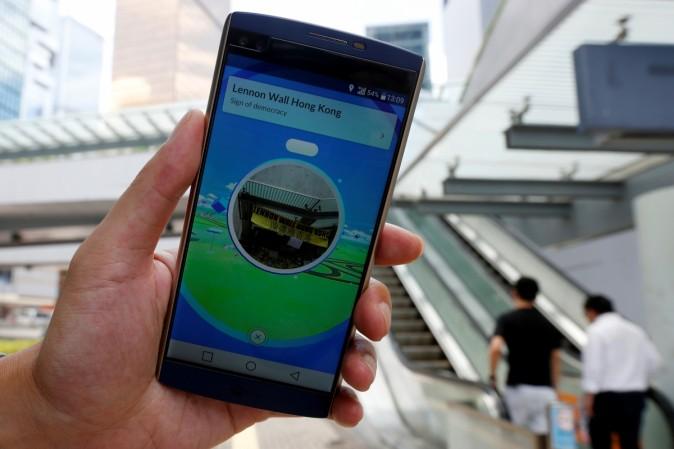 Just when Pokemon Go players thought they were done with the limited-time Christmas event from developer Niantic, hardcore fans got the New Year's event to cheer about. The event is now live.
Also read: This Chinese clone of Pokemon GO lets players hunt for real money instead of Pokemon
The New Year's event the Holiday Event Part 2, and brings a festive loading screen with fireworks lighting up the night sky. It features Pikachu with its trainer and some Pokemon watching the fireworks. It will also add more span for starter Pokemon, Tech.Mic reported.
The event began on December 30 and will last until January 3. The update will increase the spawn rate of starter Pokemon like Squirtel, Bulbasaur and Charmander. It also increases the chances for players to catch evolved forms, which include Venusaur, Charmeleon, Charizard, Wartortle and Blastoise.
Moreover, the Lure Modules, which are an essential part of the game where you can lure the Pokemon, will last more than the standard 30 minutes. The Lure Modules will last for one hour. Players will also be able to buy gift packages from the shop.
Will Legendary Pokemon arrive in 2017?
Reports have emerged stating that though Niantic did not launch any Legendary Pokemon in 2016 for the AR-based game, there are chances that it might release them into the game in 2017.
Niantic is planning to release them in spring as players would then be more inclined to leave the comfort of their home and explore outside, according to Express UK.
A spring release would also be convenient since Legendary Pokemon like Articuno, Moltres and Zapdos are all bird Pokemon, Slashgear reported.
Pokemon Go players had a busy Holiday season with the release of the Christmas event, which allowed them to access free incubators, new gift packs like Special Boxes for 250 coins, Great Boxes for 550 coins and Ultra Boxes for 1,500 coins.