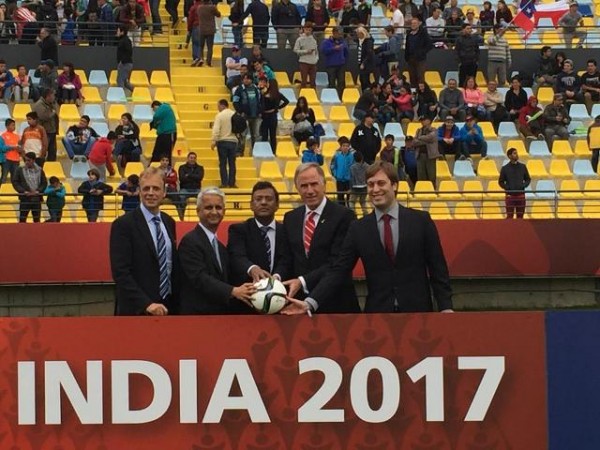 Indian Prime Minister Narendra Modi has urged Indian football fans to give suggestions and ideas to help make the game more popular throughout the country. The PM had earlier given a nationwide address about the upcoming FIFA Under-17 World Cup in his "Mann Ki Baat" radio broadcast Sunday. India will be hosting the mega football tournament in 2017.
"How can FIFA U-17 World Cup be a celebration of sports & take football to every part of India?" Modi tweeted and also published the link of a mobile app where people can send in their suggestions and ideas.
Modi had spoken a great deal about the upcoming event in his radio program, mentioning the football tournament, featuring 24 teams, will give "a huge chance for India to brand itself at the world stage." Venues at Goa, Kochi, Mumbai, Guwahati, Kolkata and New Delhi have been provisionally selected by FIFA to host the U-17 FIFA World Cup next year.
The Salt Lake Stadium in the City of Joy is also being tipped as the host of the tournament final. However, the final list of venues will only be confirmed after one last inspection is conducted by FIFA officials in India this October.
Tournament director Javier Ceppi is mighty impressed with the popularity the FIFA U-17 World Cup 2017 is steadily getting and has also urged all the football fans to respond to Modi by the mobile app. "Very happy about all the buzz U17 WC #India2017 is creating. We are working hard to make it a revolution and deliver a great Event (sic)," Ceppi tweeted.
AIFF President Praful Patel also tweeted that the event will be "historical" for India.