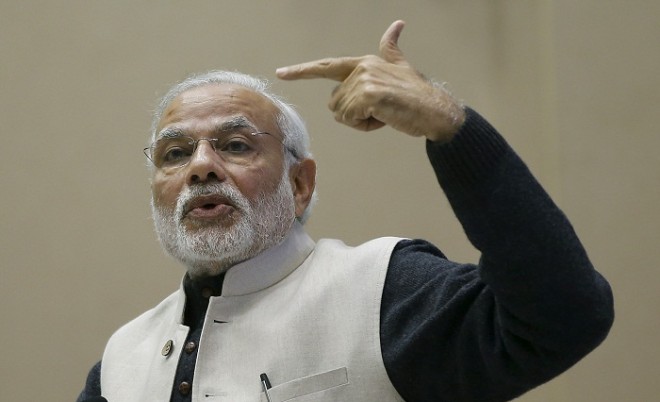 The 18th edition of "Mann Ki Baat" programme had Prime Minister Narendra Modi talking about the upcoming FIFA Under-17 World Cup, which is set to be hosted in India next year. Modi also congratulated India for their brilliant win against Pakistan and Bangladesh in the ongoing World T20, and wished India and Australia luck for their game in Mohali Sunday.
However, his major focus was on the FIFA Under-17 World Cup.
"India is set to host the FIFA Under-17 World Cup next year. 24 teams from around the world are coming to India. This competition is good for India, as we will have some good infrastructure ready, and the focus will also be on what needs to be improved in India. This FIFA Under-17 World Cup is a huge chance for India to brand itself at the world stage," Modi said.
The prime minister also said he expects youngsters across the country to show more interest in football.
India, who won the bid to host the prestigious event in 2013, is preparing for the mega event. FIFA delegates had recently come to India to assess the stadiums, and were reportedly quite pleased with the situation in India.
India has never hosted such a mega-football event. Though the competition might include youth players from around the world, the hosts need to show they have the infrastructure to organise other big FIFA matches as well. If the FIFA Under-17 World Cup turns out to be a success, football as a sport in India could benefit, and provide some stiff challenge to cricket in the coming years.
Twitterati expressed excitement after Modi brought the FIFA Under-17 World Cup to the forefront. Here is what some of them said: