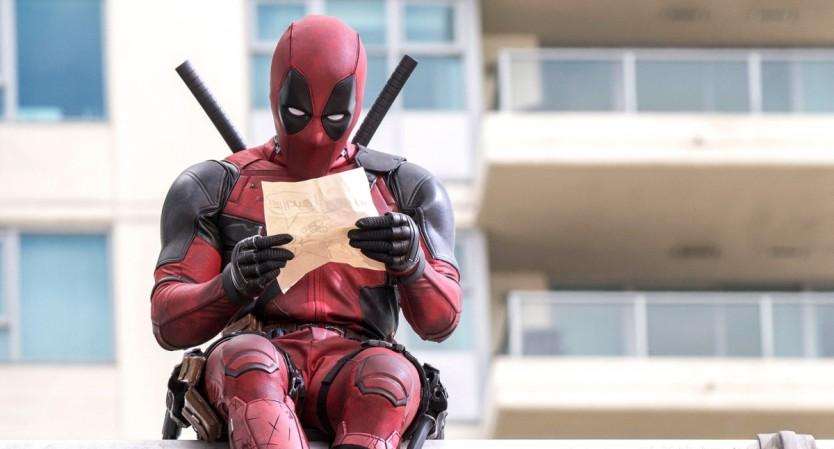 Can you imagine a pink Deadpool? Well Ryan Reynolds just brought that imagination to life with his recent video on the social media platform. The X-Men star donned a pink Deadpool suit for a special cause and fans are loving it.
The Deadpool movie's official Twitter account first teased a surprise. The social media page informed fans that a pink surprise is on their way during the premiere of Deadpool on FX.
Hours after the announcement, Ryan Reynolds shared a video of himself in a pink suit and reaching out to fans for contributions to "f*ck cancer." On Instagram, the actor confessed his obsession towards the color pink while on Twitter he, in complete Deadpool style, said that the suit was worn only once and was made using "over 10,000 individually selected pink gummi bears."
In the video, Reynolds explained the suit was for the "world to see that I have a big old heart-on...that's heart with a 't'...for my new obsession, pink — the color, not the singer. Personally I'm more of a Celine guy."
Fans can contribute anywhere between $10 to $5,000 to the cause and stand a chance to win the pink Deadpool suit. For donations above $1,000, the franchise is sending out gifts, which could include a signed movie poster or a personalized voicemail message recorded by Reynolds in his Deadpool character.
Several actors have raised awareness about cancer. While the Deadpool actor initiated the pink Deadpool cause hoping to make a difference, Captain America actor Chris Evans took to Twitter to condemn the loss of an Avengers fan who lost his fight against cancer.
The Marvel superhero actor recently learned that the young fan was a huge fan of Evans' Cap. The actor took to Twitter and shared his condolences.
Damon had the kind of strength I only pretend to have on screen. He was a true warrior. Brave, selfless, compassionate, and proud. I feel so grateful for his friendship. Sending all my love to you and your family, Brian. https://t.co/9vcPm2wY3c

— Chris Evans (@ChrisEvans) April 3, 2018
News about the young fan's death was conveyed by his father Brian. "Agent Damon is Down!" he wrote, referring to a line from one of the Avengers movies.
Soon after Evans had learned that the boy was a huge fan, he had reached out to him and interacted with the boy, People reported.
WOW!!! That's GREAT news!! So happy for you pal. You're the real life Captain America!! And thanks for wishing me luck buddy!!! https://t.co/RALzO5aOSG

— Chris Evans (@ChrisEvans) March 2, 2018
While these are merely two incidents, superhero actors have always tried their best to be a hero not only on but off-screen as well.