1

of 5
Aamir Khan's tweet and insight into his day sent Twitter into a frenzy, with Twitteratti eager to know about Aamir Khan's first love with #AamirKaPehlaNasha. Over the years, Aamir Khan's Pehla Nasha has achieved the status of being the ultimate love song, with the track being synonymous to Valentine's Day. The song that showcased a young Aamir expressing his feelings for his first love, became and instant rage amidst the audience.
2

of 5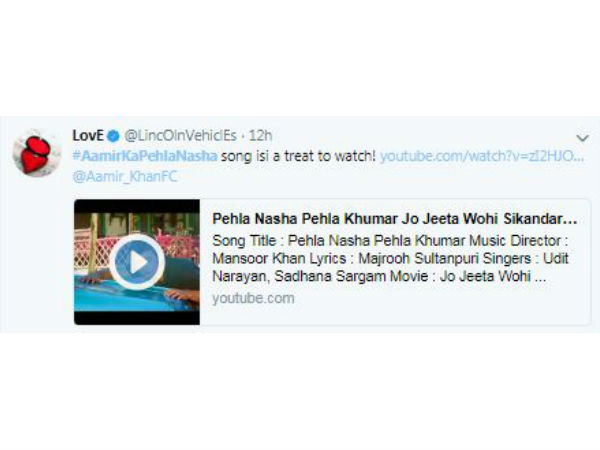 In true spirit of Pehla Nasha, the digital janta wrote to Aamir Khan asking him about his real-life first love. Almost immediately after Aamir Khan's tweet, people were curious to know Aamir's first memory of falling in love.
3

of 5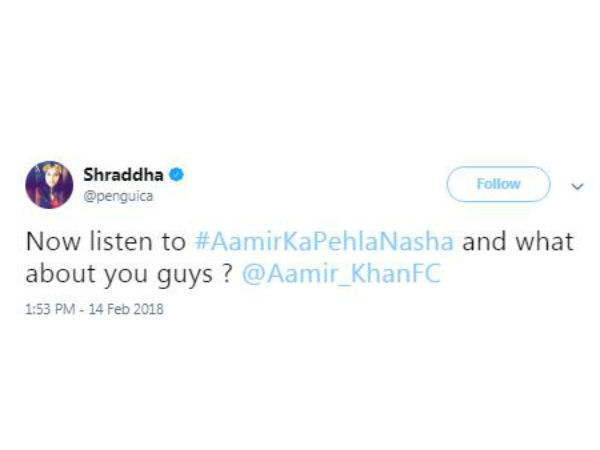 Showcasing the lover boy avatar of Aamir Khan onscreen in the iconic youth film Jo Jeeta Wohi Sikandar, Pehla Nasha has been an audience favorite.
4

of 5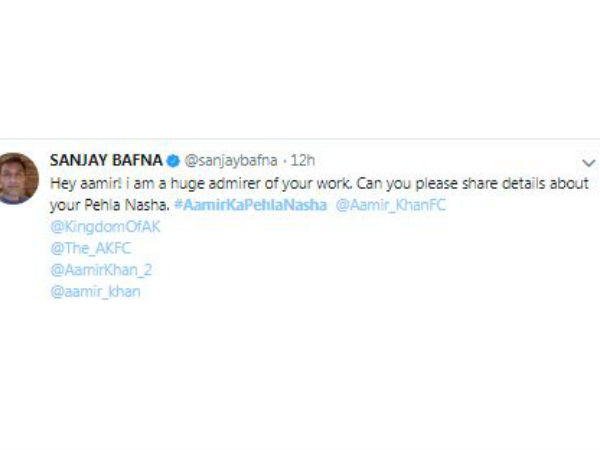 Pehla Nasha brought to the screen Aamir Khan expressing his love profusely, as he was seen drunk in love.
5

of 5
30 years since its launch, Pehla Nasha still is a popular amongst the masses for its soulful melody and heart touching lyrics.