1

of 6
The news of actress Sonali Bendre suffering from "high-grade cancer" shocked one and all. Bollywood stars like Karan Johar, Divya Dutta and Arjun Kapoor came out to appreciate her will and determination to fight the disease, and hoped for her "speedy recovery". The actress on Wednesday took to Twitter and Instagram to reveal that she has been diagnosed with a "high-grade cancer" and she is undergoing treatment in New York. "Sometimes, when you least expect it, life throws you a curveball. I have recently been diagnosed with a high grade cancer that has metastised, which we frankly did not see coming," she said, thanking her friends and family members for their support. The news shocked stars, who took to Twitter to express their views. Here's what the stars tweeted:
Credit: Twitter/iamsonalibendre
2

of 6
Sonam Kapoor Ahuja posted: Lots and lots of love Sonali.
3

of 6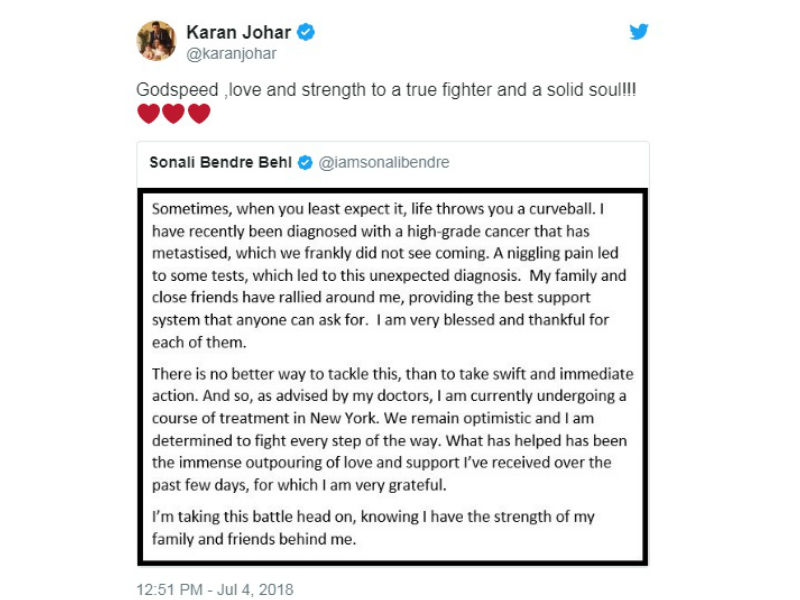 Filmmaker Karan Johar called Sonali a "true fighter" and said, "Godspeed, love and strength to a true fighter and a solid soul!!!
Credit: Twitter/Karan Johar
4

of 6
Vivek Anand Oberoi posted: You are one of the strongest women I know! I admire &respect how u always stood ur ground in the face of adversity...and won! A WonderWoman who does it all-actor,author,mom,wife! An inspiration 2so many!Cancer will surely lose this fight! Our Love & Prayers are with u always!
5

of 6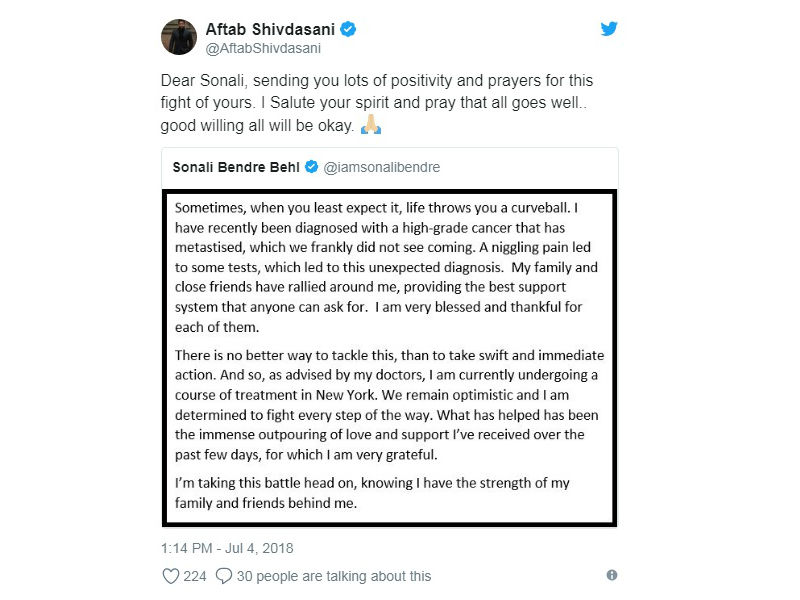 Aftab Shivdasani: Dear Sonali, sending you lots of positivity and prayers for this fight of yours. I Salute your spirit and pray that all goes well.. good willing all will be okay.
6

of 6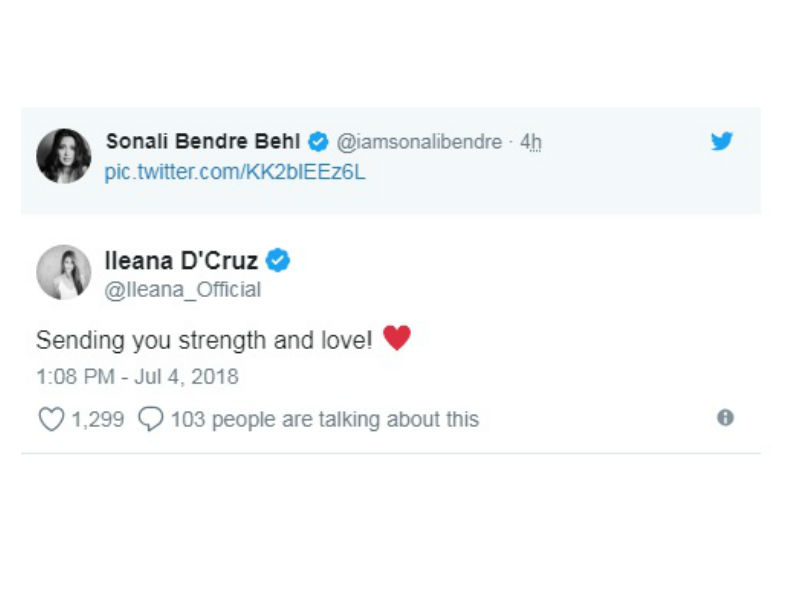 Ileana D'Cruz tweeted: Sending you strength and love!