1

of 5
Actress Shilpa Shetty Kundra says she is a proud Indian, but has been feeling ashamed after incidents like the Kathua rape case in which an eight-year-old was brutally gang raped and murdered in Jammu. Speaking at a product launch here on Wednesday, Shilpa said: "I am not a politician...but this is not a good situation. As a mother, I can say this much it must have left every mother with a daughter feeling very unsafe and a lot of fear in their hearts." "We are living in a democratic country and stringent laws have to be put into place when it comes to rape.
Credit: IANS
2

of 5
Shilpa added: "Saying as much, as a mother and taxpaying citizen, I am very proud to be an Indian. However, I feel very ashamed when there are incidents like this, Some solutions must come and I am sure the government is working towards it. It is easy for us to just say it should be solved immediately but obviously there is a process".
Credit: IANS
3

of 5
Shilpa has invested a huge amount in start-up Mamaearth, which is backed by consumer-focussed capital firm Fireside Ventures and offers natural, toxin-free products for mother and baby care. Talking about her association, she said: "I am very proud to be associated with Mamaearth. They are toxin-free and hypoallergenic products for kids."
Credit: IANS
4

of 5
Shilpa is a perfect example of empowered Indian women, she marks her presence count across many dimension, through movies, television, health care, education, and business as well.
Credit: IANS
5

of 5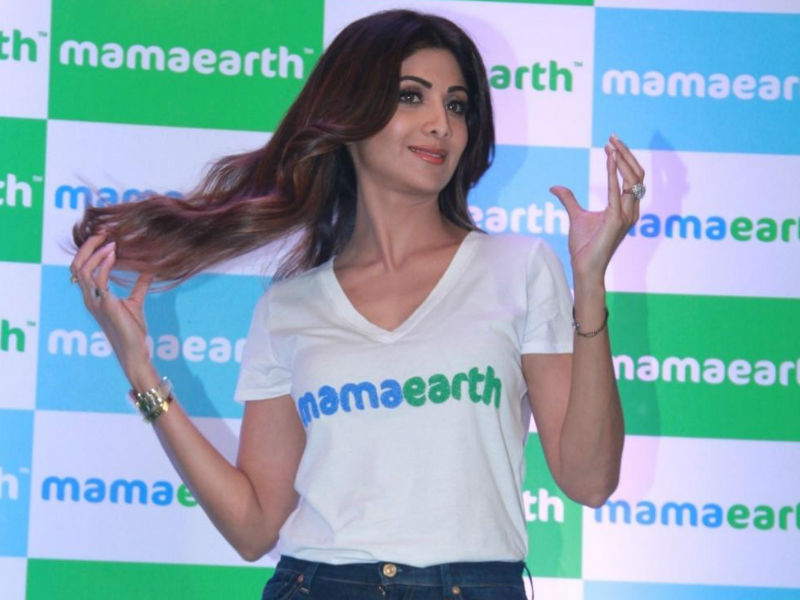 Talking about people putting women down, Shilpa said: "I feel bad for people who are demotivating, it just shows their insecurity. And I don't encourage such people. Ignore them."
Credit: IANS