1

of 5 Dance+ season 3, in the past two weeks have managed to grab a lot of eyeballs, and have created a lasting impression on the audience. The last two seasons had given the country tremendous dancers, who, in their best capabilities, have created a space in the audience's heart. This season involves an "Ek Level Up" theme in all aspects - from concepts to execution.
Credit: Varinder Chawla
2

of 5 For the girls in the house, it was quite a special episode yesterday since the King of Bollywood himself graced the Dance+ floor with his presence. The audience cheered and whistled in all glory, overjoyed by his presence.
Credit: Varinder Chawla
3

of 5
However, for Captain Shakti, it was quite special, since Shahrukh danced with her on stage, much to the envy of padosi & host Raghav Juyal. Not only that, after Bir Radha Sherpa's fabulous performance on "Main Koi Aisa Geet Gaau!", SRK gave special tips on how to woo a girl in Shahrukh style with Shakti Mohan.
Credit: Varinder Chawla
4

of 5
The badshah took it upon himself to teach all the boys present on sets how to woo/ romance a woman by giving tips in his iconic style. The entire Dance+ team gave Shahrukh a marvelous welcome with a flash mob on some of the most popular songs of his, which completely overwhelmed him.
Credit: Varinder Chawla
5

of 5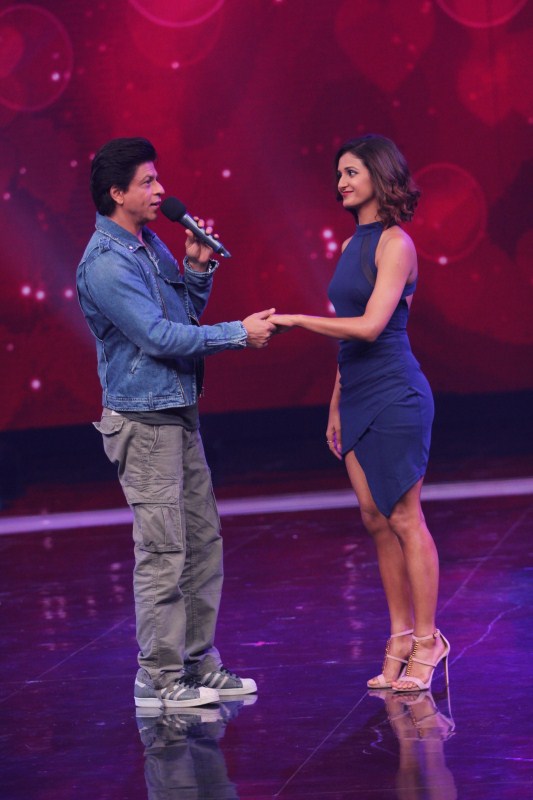 WATCH DANCE+ SEASON 3 SAT SUN 8 PM ONLY ON STAR PLUS!
Credit: Varinder Chawla