1

of 4 The bond between actor Pawan Kalyan and his nephew Ram Charan seems to be growing stronger. Janasena Chief Pawan recently watched Charan's Rangasthalam movie with his family at Imax, Hyderabad. He also appreciated his nephew's performance in Rangasthalam.
2

of 4 Actor Pawan Kalyan watches Rangasthalam movie with wife Anna Lezhneva and nephew Ram Charan at Imax, Hyderabad.
3

of 4
Speaking to media after watching the Rangasthalam movie, Pawan said 'I rarely watch the movies in theatres. After Tholi Prema, Rangasthalam is the only film I watched on the big screen'.
4

of 4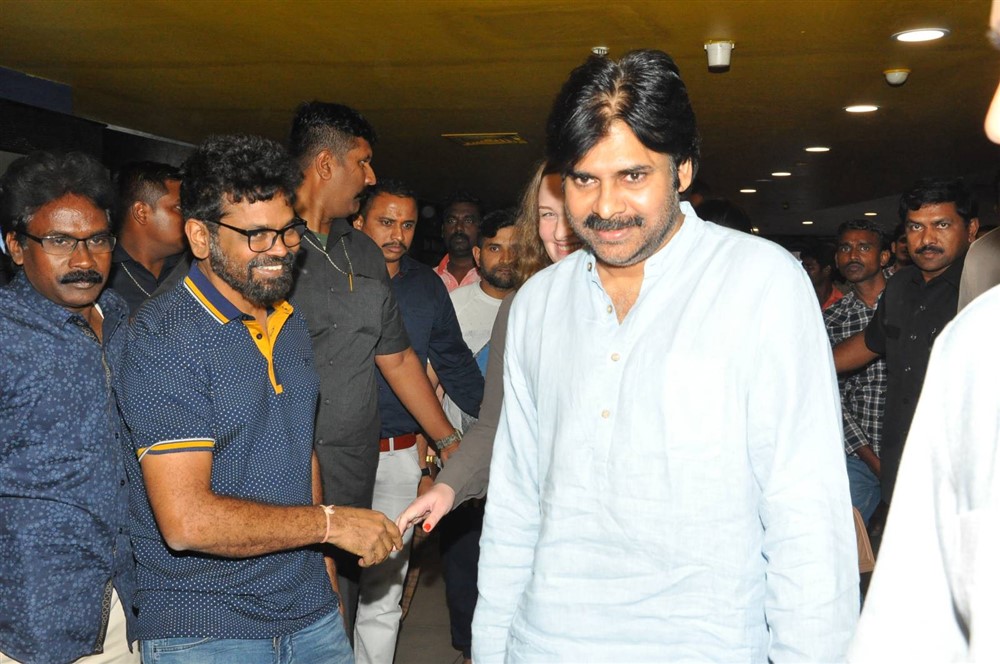 Actor Pawan Kalyan arrives to watch Rangasthalam movie with family.