1

of 5 The cast, Anil Kapoor, Arjun Kapoor, Athiya Shetty, Ileana D'Cruz and Anees Bazmee entered the ceremony with pomp and pride through an unconventional entry with 'Band Baaja' as they danced their way into the Sangeet showing some bhangra moves. A wedding isn't complete without the Panditji, hence the making video of the cast talking about Anees Bazme, who is actually the Panditji of the movie, was showcased to the audience.
2

of 5 Director Anees Bazmee and the veteran actor Anil Kapoor's bond comes a long away. The veteran, Anil Kapoor, has had a long working relationship with Anees and 'Mubarakan' will be his fifth collaboration with the filmmaker. The duo had an intimate chat about the equation they share and Anees Bazmee's love for double roles as he has delivered a track record of films like Bol Radha Bol, Aankhen and Gopi Kishen.
3

of 5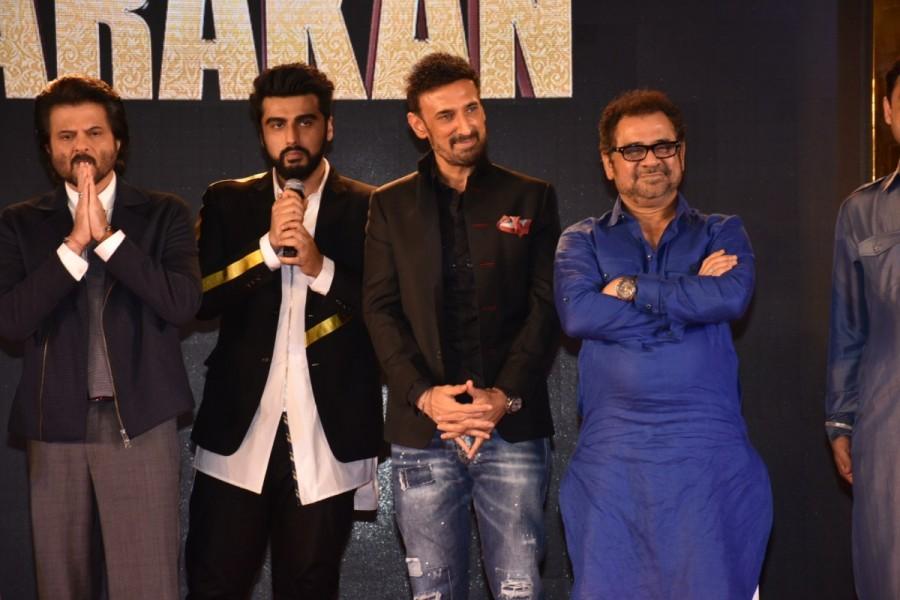 Following this, the real Chacha-Bhathija Jodi, Anil and Arjun, who are sharing screen space for the first time, had a fun filled conversation. The audience were then entertained by a live performance by Amaal and Armaan Malik on the Goggle Song, which had the entire cast dancing to it. The Producers, Sneha Rajani, Dy. President & Head, Sony Pictures Networks Productions, Murad Khetani of Cine1 Studios and Ashwin Varde also shared their association on the film. The entire cast Anil, Arjun, Athiya, Ileana, Karan Kundra, Lalit Parimoo, Bhumika, Balli shared moments close to their hearts related to the film.
4

of 5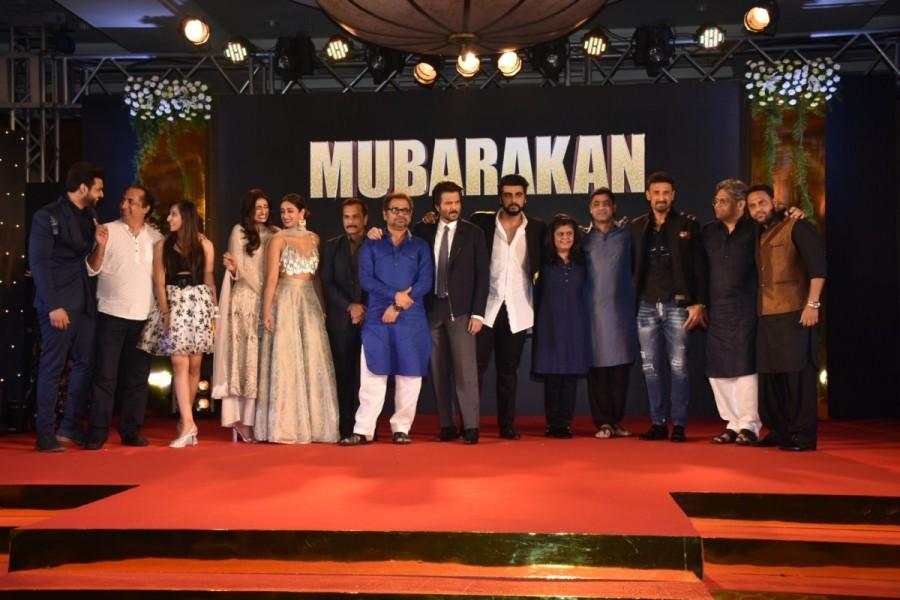 The makers also showcased the second trailer to the audience which was launched by Akshay Kumar on the day of the Sangeet. Apart from the second trailer a making video was shown about how Arjun Kapoor's double role transformation has happened for the movie and what all dificulties Arjun has faced for the film. The Sangeet ended with everyone dancing to the fun filled songs of Mubarakan.
5

of 5
Mubarakan is produced by Sony Pictures Networks Productions and Ashwin Varde & Murad Khetani's Cine1 Studios and is slated to have its worldwide release on 28th July 2017.