1

of 5
Jagga Jasoos is definitely a musical adventure for kids, both Ranbir Kapoor and Katrina Kaif are on a promotional spree for their upcoming film 'Jagga Jasoos' Their next destination is Delhi, where their first stop was Ryan International School in Vasant Kunj area of Delhi.
2

of 5
The school campus had hundred percent attendance where all the kids had turned up to see both Ranbir and Katrina. Ranbir and Katrina not only met kids but also addressed them about their film 'Jagga Jasoos'.
3

of 5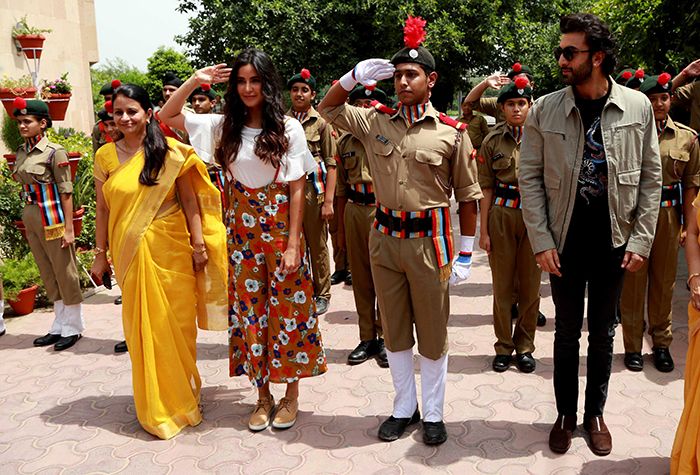 Both actors were seen answering the queries of innocent minds, but also danced on the songs 'Galti Se Mistake and Ullu Ka Pattha' from Jagga Jasoos, leaving them mesmerized. Jagga Jasoos revolves around a school boy played by Ranbir Kapoor who is in the search of his missing father. What unfolds are a series of adventures and findings for the young boy Jagga.
4

of 5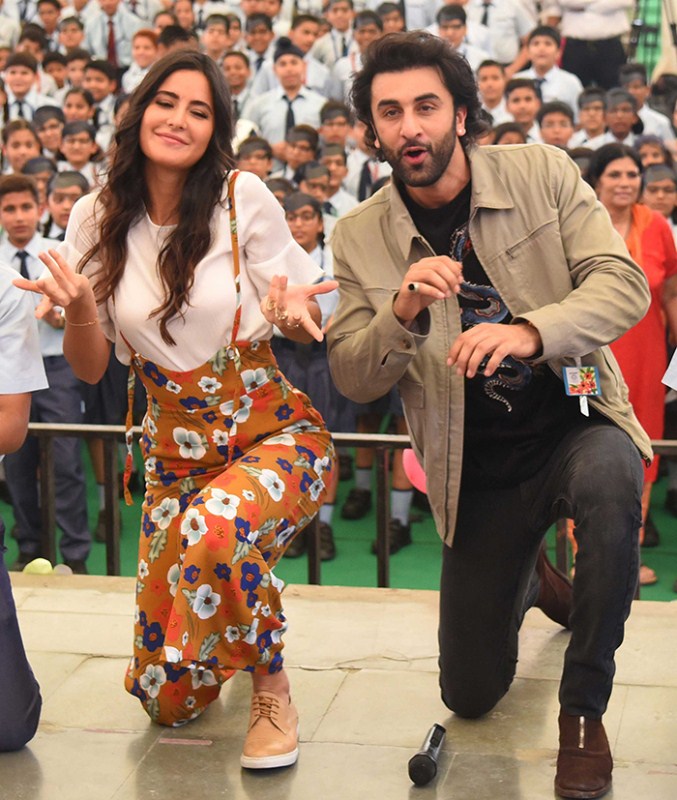 The trailer of the film was loved by one and all and was appreciated for all the reasons.
5

of 5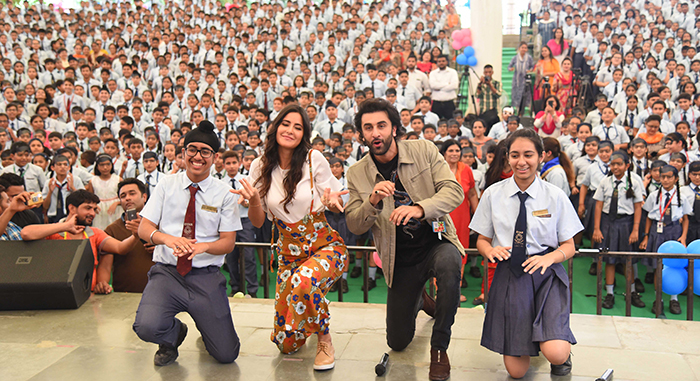 The songs from the film 'Ullu ka Pattha', 'Galti se Mistake' and 'Jhumritalaiyya' further have left the audience hooked to the soothing tunes.