1

of 3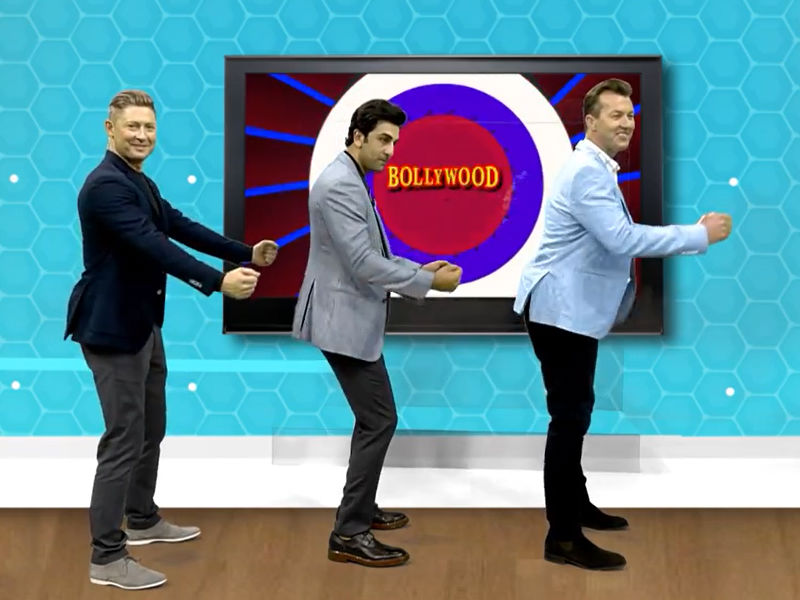 Fans of the VIVO IPL 2018 are in for a treat this SUPER SUNDAY the 29th of April 2018 as Ranbir Kapoor takes over as 'GUEST EDITOR' for the day. The Bollywood Superstar is set to be the 'highlight' of the SUPER SUNDAY DOUBLE HEADER as he shares his exclusive playlist of IPL stories and his journey making the Sanjay Dutt Biopic – Dutt, while actively interacting with some of the most distinguished Star Sports' Experts such as Brett Lee and Michael Clarke. Ranbir Kapoor was seen teaching the iconic "Sanjay Walk" to Sunil Gavaskar, Irfan Pathan and Jatin Sapru in a segment of Kent Cricket Live aired earlier during the week.
2

of 3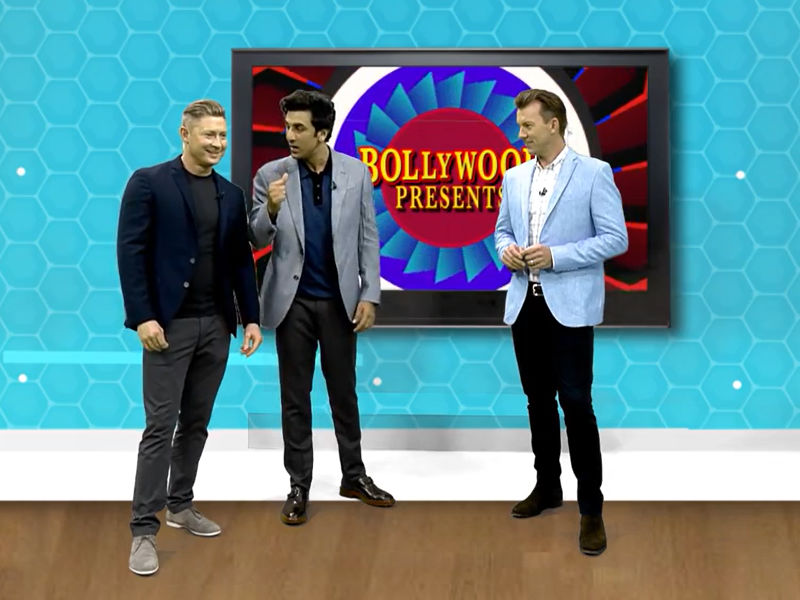 Ranbir Kapoor will adorn the role of a 'Master ji' in an exclusive segment – 'Ranbir Ki Acting Paathshala' to be aired exclusively at 2.30 p.m. on Bollywood Presents on Kent Cricket Live this Super Sunday the 29th of April 2018. The segment will showcase the Bollywood Superstar teaching popular Bollywood dance to Star Sports experts for VIVO IPL, Brett Lee and Michael Clarke. Ranbir Ki Acting Paathshala, preceded by the blockbuster VIVO IPL games is a perfect convergence of Cricket and Entertainment, making up for a perfect SUPER SUNDAY extravaganza.
3

of 3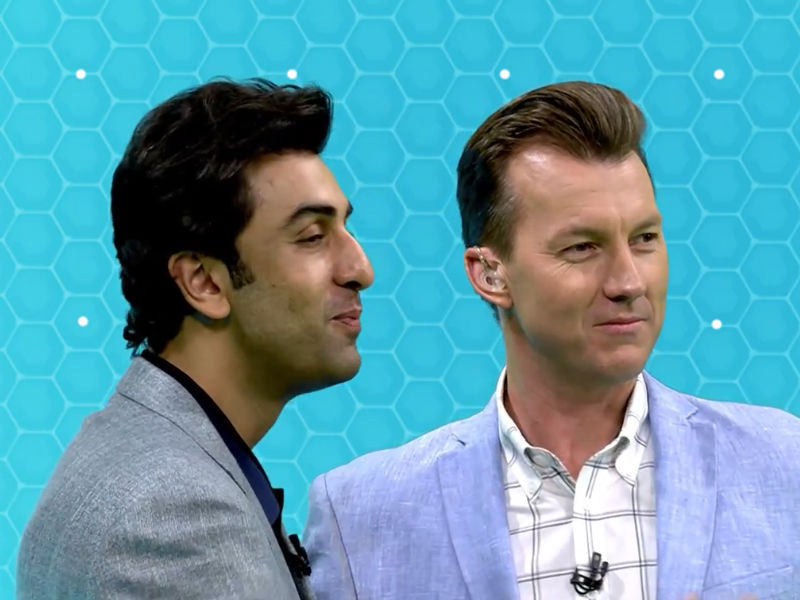 Prior to this, making a visit to the Star Sports Studios to be a part of Kent Cricket Live on the 28th of April 2018 is Ranbir Kapoor's father - Rishi Kapoor along with Amitabh Bachchan who adopts the paradoxical role of being Rishi Kapoor's Father in the upcoming film 102 Not Out.